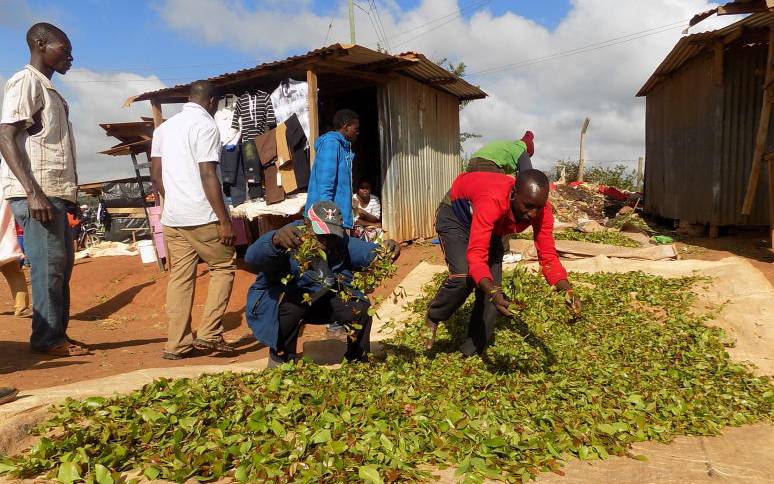 Khat farmers have raised concerns over moves by some county governments to ban or enact laws that limit sale of the stimulant.
The latest devolved unit to impose high levies on khat transporters is Machakos County government, which is one of the main markets for muguka (khat variety).
The Machakos Finance Act, 2018, whose implementation started recently, requires miraa transporters (vehicles) to obtain a permit of Sh250,000 monthly, in addition to a daily cess of Sh10,000. In a year, the levies total up to Sh6 million.
Boda boda operators are required to obtain a permit of Sh75,000 monthly.
Read More
Muguka traders will also be required to pay an annual permit of Sh250,000.
The hefty levies have caused uproar among residents of miraa-growing Mbeere region, who termed them exorbitant and unreasonable.
Notably, other counties at the Coast have come up with strict laws on khat trade in their areas, what is seen as aimed at protecting youths from chewing the stimulant.
High levies
Embu's Mavuria MCA Ngari Mbaka said Machakos imposed high levies on khat to discourage miraa chewing.
David Munyi, a community leader, said muguka was Embu's only major cash crop and a big contributor to the region's vibrant economy.
"The new Act is unrealistic and will deal a blow to our economy. We call on our leaders to intervene and engage Machakos to revise the unrealistic levies," said Munyi.
According to Mr Mbaka, traders from Embu are already feeling the heat after Machakos County enforcement officers seized eight vehicles transporting muguka from Embu early this month for failing to comply with the new Act.
He said it took the intervention of Embu leaders to have the vehicles released, but not before they were penalised Sh10,000 each.
Embu Trade CEC David Kariuki said the county's Executive had taken up the matter and would negotiate with Machakos administration to review the Act.
"The current charges are unaffordable to many and will hurt our farmers. It's illogical to demand an amount that people will not afford unless they want to force farmers and traders out of business," said Mr Kariuki.
He said miraa consumers in Machakos did it out of their own volition and would also be affected if the cost of the stimulant went up.
Kariuki said Embu and Machakos had enjoyed good relations for a long time, one that was likely to be ruined if the former hit back by raising taxes on goods from the latter.