Relief for residents as county allocates Sh104m for water connection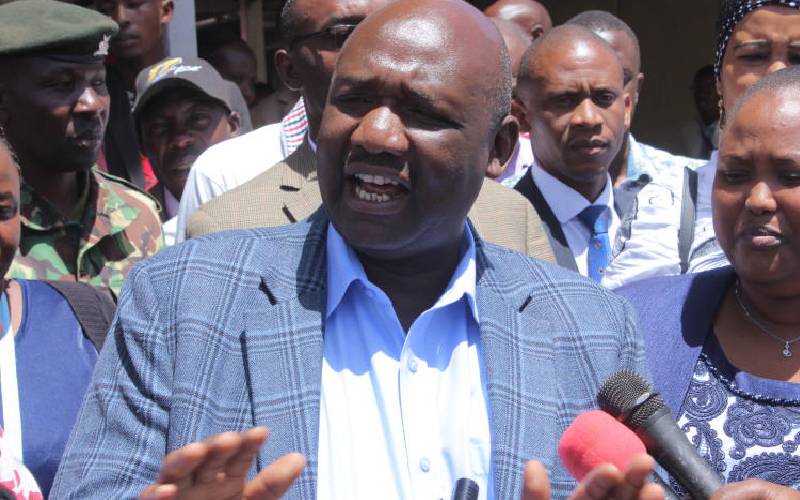 Narok Governor Samuel Tunai has ordered the arrest of county officials demanding money before connecting homes to the water system.
Mr Tunai, speaking in Narok town at the weekend, was responding to claims by real estate investors that crooked officials were forcing them to part with cash for materials.
Some residents said they had paid between Sh10,000 and Sh30,000, depending on the distance from town, only to belatedly realise they had been duped.
"No one should contribute a single cent to buy connection materials such as pipes or anything. Connection of water to estates is the work of the county and we have money for that purpose," said Tunai.
The governor, who was meeting members of the town's business community, said the county had allocated funds to ensure residents had access to clean water.
"We have allocated Sh104 million this year to ensure that we connect about 2,600 residents to water. We shall be doing at least 40 connections per day to ensure no one suffers from water shortage again since we have adequate water in our reservoirs," he said.
Tunai directed those who had paid money for water connections to the county workers to seek refunds from the county within a week.
The governor also said his administration would investigate the allegations and any employee found culpable would face the sack and prosecution.