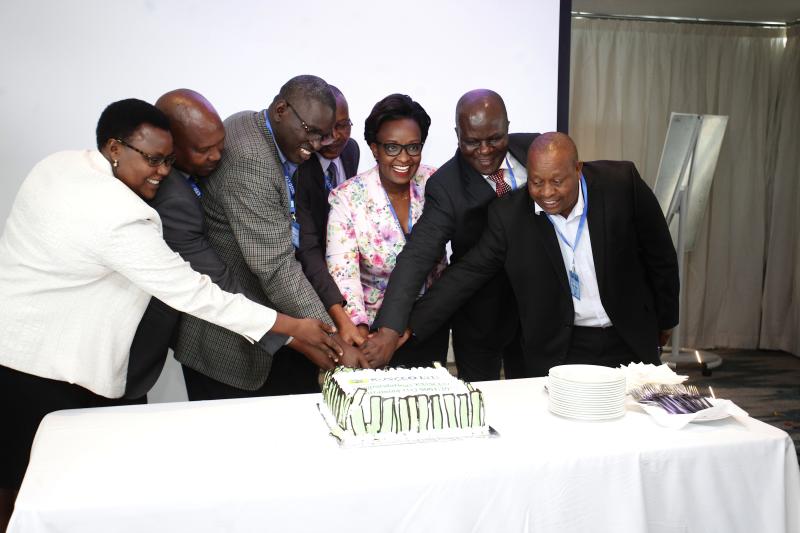 Kenya Union of Savings and Credit Cooperative (Kuscco) has received the new ISO 9001:2015 standard certification for complying with statutory requirements set by Kenya Bureau of Standards.
Speaking during the ceremony in a Nairobi hotel, Kuscco Managing Director George Ototo said the union had made history to conform to the new standards.
"Today marks another milestone in the union's history. This achievement was made possible through the hard work and leadership in the union and the coordination of the ISO team. Let us join hands in celebrating the union's transition to the new ISO standards," he said.
Mr Ototo said the certification will drive the union to deliver quality products and services that meet customer needs as well as regulatory and statutory requirements.
Appointed
Read More
He said the union has gone global after its chairman George Magutu was recently appointed as a director of the International Cooperative Alliance.
The MD was also re-appointed to the International Raiffeisen Union (IRU) board representing Saccos in Kenya.
"The new ISO certification has now given us a footprint to become a reliable business partner. It will help towards risk mitigation in terms of competition," Ototo said.
Mr Magutu said the re-certification was developed by ISO champions after the previous ISO 9001:2008 expired in 2017.
"We will continue to champion our core mandate of advocacy and representation as we participate and make contributions towards formulation, conclusion and implementation of the proposed National Cooperative Development Policy and relevant Acts and regulations," he added.
Kenya Bureau of Standards Quality Assurance Director Andrew Maho said 28 laboratories have been certified across the country that include meteorological services.
Maho said they were working on proposed ISO certification for the secretariats.