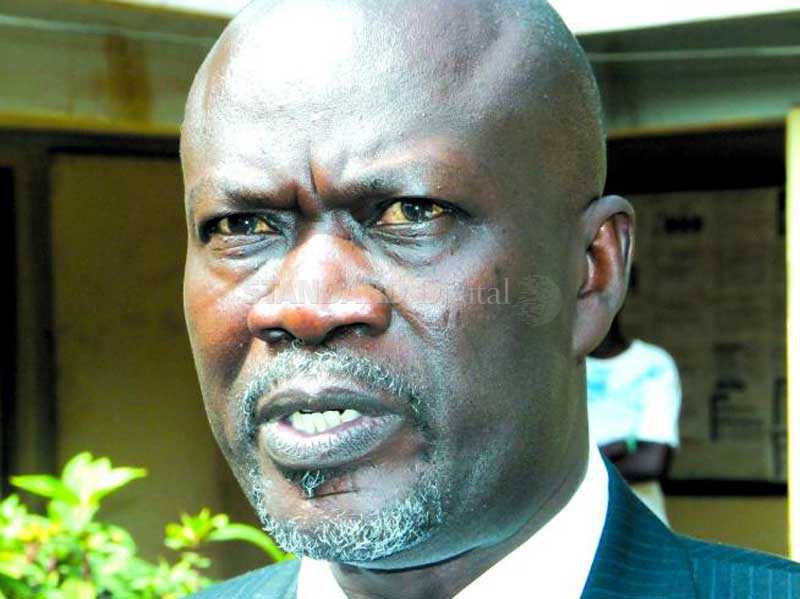 Governor Cornell Rasanga has ordered the demolition of temporary business structures built on road reserves.
This comes barely five months after he shelved a similar plan.
During the campaigns last August, Mr Rasanga threatened to sack chief officers who had marked the same structures for demolition.
This was after traders petitioned him over the planned demolitions, saying it would interfere with their businesses.
Yesterday, Rasanga said the structures will now be removed to give room for proper urban planning.
Read More
Speaking in Siaya town where he disbursed cheques worth Sh17.5 million to the Jua Kali traders, the governor announced that the demolitions will be done without any further notice.
"If you know your kiosk or shop is built along the road where sewer lines are supposed to pass, be sure that your structure is going down. I will not give any other notice, this is my final one, any structure along the road reserve is illegal," he said.
Some of the traders were, however, not happy with the governor's directive and wondered why he had changed his mind on the demolitions.
"It is now clear that the governor stopped the planned demolition because he wanted our votes. Why is he changing his mind now," said a trader who declined to identify himself.
The county has received a Sh199 million grant from the World Bank to be used within the next three years to help strengthen infrastructure within Siaya and major urban centres.