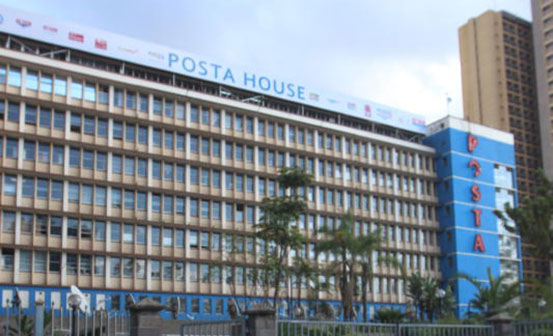 Huge operating expenses, cuts by the National Treasury and reduced grants have driven close to half of state corporations into financial mess. According to the annex of estimates of revenue and expenditure for State corporations prepared by the Treasury, 46.4 per cent of the 194 corporations had more expenses than revenues.
The poor performance extends to some major state corporations engaged in profit making activities. Kenyatta National Hospital (KNH), the oldest and largest public hospital in Kenya is running on a deficit. In the financial year 2016-17, figures from National Treasury shows that it registered a deficit of Sh718.7 million. Despite generating Sh4.85 billion as internal revenue from its activities and benefiting from Sh6.67 billion government grant, the corporation's operating expenses were Sh12.39 billion.
This drove it into the deficit. However, in financial year 2017-18, Treasury is forecasting a surplus of Sh54 million driven by 75 per cent growth in internal income to Sh8.49 billion. Five of the 15 state corporations in the Ministry of Transport, Infrastructure, Housing and Urban development have also seen expenses shoot beyond recurrent revenue.
Kenya Civil Aviation Authority, a state corporation that regulates aviation industry had a deficit of Sh113 million in the last financial year despite raising Sh5.56 billion from its activities. However, Treasury is forecasting a recovery to a surplus of Sh746 million in the current financial year for the corporation that also trains aviation professionals through its affiliated East African School of Aviation.
Read More
Kenya Wildlife Services, a state corporation that conserves and manages all wildlife and even charges fees, made Sh3.046 billion in the last financial year. However, it was among the five out of the five corporations under the Ministry of Environment and Natural Resources to run into deficit. While it had Sh486.7 million deficits, National Environmental Management Authority had a deficit of Sh401.9 million.
In the Ministry of ICT, Kenya Broadcasting Corporation (KBC) joined the six out of nine parastatals whose expenditure exceeded revenues. KBC closed the financial year ended June 2016 with a deficit of Sh582.3 million even as Treasury paints a gloomy outlook. It is forecasting the deficit to hit Sh5 billion by the end of June this year, being more than eight times the previous one.
More deficit
In the forthcoming budget, the Government plans to give it Sh374 million in grants and hope that its revenue increases to cut the deficit to Sh2.25 billion.
Kenya Film Classification Board has a deficit of Sh62 million while Postal Corporation of Kenya had a shortfall of Sh1.58 billion. Postal Corporation, an entity that operates as a commercial public enterprise, dispatching letters as well as offering courier services generated Sh2.6 billion as revenue against operating expenses of Sh4.16 billion.
In the current financial year, Treasury expects that it will post a surplus of Sh65 million on account of increased revenue. During 2017-18 financial years, budget forecasts are giving it an outlook of Sh4.9 billion in revenue, close to double last year's revenue.
For Kenya National Museums of Kenya, its internally generated revenue of Sh398 million and government grant of Sh589 million was not enough to lift it out of deficit position. Its expenditure was Sh1.16 billion condemning it to a narrow deficit of Sh10 million.
Oil Marketer National Oil Corporation of Kenya (NOCK) that falls in the Ministry of Energy and Petroleum was the only one among the five corporations under that docket to post a deficit. NOCK generated Sh24.7 billion as income but cost of sales amounting to Sh22.95 billion added to operating expenses leaving it with a deficit of Sh395 million. This is even as oil marketers reap benefits of cheap oil and increased demand.
In the Ministry of Industry, Trade and Cooperative Development, cement maker East African Portland Cement, is projected to suffer Sh2.56 billion deficit in the current financial year.
Its financial performance for the period ended June 30, 2016, showed the cement maker's net profits shrunk by 42.1 per cent to Sh4.2 billion. In the same period, expenses grew by over half a billion shillings, plunging it into a Sh1.58 billion loss from operations.
In Tourism, Kenya Safari Lodges and Hotels suffered a deficit of Sh84 million while Kabarnet Hotel Limited had Sh5.7 million deficit. This was replicated by Mount Elgon Lodge with Sh1.86 million.