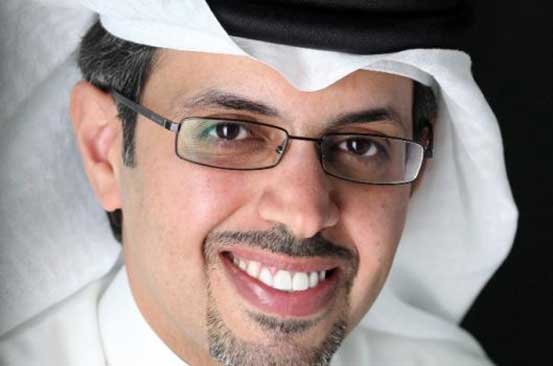 NAIROBI: The Dubai Chamber of Commerce and Industry has announced that it has entered into an agreement with its Kenyan counterpart, Kenya National Chamber of Commerce and Industry (KNCCI), in a deal that will see its members step up their presence in Kenya.
The chamber's President and CEO Hamad Buamim said his organisation will soon open an office in Kenya, a move he termed as significant and has the potential to unlock investment inflows into emerging African markets.
He said the decision to pitch camp in Nairobi was informed by a fact-finding mission it carried out and successful discussions it held with KNCCI Chairman Kiprono Kittony. "We got the necessary approvals and we will likely open office in Nairobi by early next year," said Buamim.
The Kenya office, he reckons, offers the more than 175,000 Dubai Chamber member companies an ideal footprint to penetrate the larger East African market.
"The region is attractive because of the demographic and economic growth that is expected over the medium term. As a region that is experiencing explosive population growth and an economy that is expected to more than double over the next 10 years, Sub-Saharan Africa provides tremendous opportunity for our companies," explained Buamim.
Read More
Buamim said the Nairobi office would be the third such facility in Africa after Accra in Ghana and Addis Ababa, Ethiopia. He added that the chamber also plans to open offices in Uganda and Mozambique. The organisation is one of the few chambers in the globe that have representative offices in foreign countries. "Our expansion plan also targets other emerging African markets... when time is right, we will increase our African footprint."
He said Kenya, which has 242 companies registered with Dubai Chamber is ranked 49th on Dubai's list of trading partners worldwide. He said Dubai's non-oil trade with Kenya grew from Sh87 billion (AED3.1 billion) in 2010 to Sh112.3 billion (AED4 billion) in 2014 to register 29 per cent growth.
The Dubai Chamber has also recently commissioned the Economist Intelligence Unit (EIU) to carry out a study on opportunities offered by Africa's Islamic economy, which gave interesting findings. Buamim reckons that the report to be tabled at Dubai's third annual Africa Global Business Forum next month – revealed huge investment potential for Islamic finance, halal food and tourism sectors.
The study, he said, is one in a series of studies on Africa development undertaken by the Chamber and reveals the presence of large investment opportunities in the untapped sectors of Islamic economy in Africa, especially in the field of finance, halal food and tourism. Opportunities in Islamic economy, Buamim said offers lucrative investment options to UAE investors who are now considering venturing out of their traditional markets.
ISLAMIC BOND
The study also revealed that the African region needs more than $98 billion (Sh10 trillion) a year to fund its infrastructure needs. "Sukuk lends itself well to Africa's infrastructure gap," Buamim said.
"The study findings are very timely as it links two very important topics like Islamic economy and Africa. Overall this study provides a comprehensive overview of the current status and potential for Islamic finance and economy in Southern and East Africa and brings forth some interesting insights and information," said Buamim.
He said Islamic finance is slowly gaining ground in South Africa, which recently raised its first dollar-denominated Islamic bond. The $500 million (Sh51.5 billion) bond offering, he said, was more than four times oversubscribed on international capital markets.
He said South Africa became the third non-Muslim country after Hong Kong and the UK to issue Islamic-compliant debt, setting a significant precedent in Africa.