Pain of injury as dreams are shattered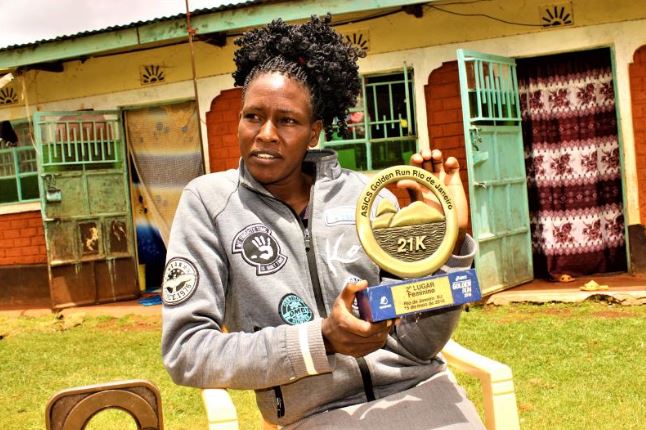 Alicent Rutto's dream was big like those of at least 2,500 other athletes who train in Iten every day.
Until late 2017, she was well known in Brazil where she had chalked up a victory at the Maria Zeferina Baldaia 10km race and was runner-up in Corrida De Aleluia and Asics Golden Run Rio half marathons.
The mother of two had finished third at the 2017 edition of the Standard Chartered Nairobi half marathon, a race she says was a prelude to international competitions.
However, after shuttling between Kenya and Brazil and making a name in the half marathon, she had a knee injury that healed.
Later that year, she sustained a backbone injury that ended her athletics career.
Injuries and comebacks are a part of sports and only the very fortunate athletes and players go through the full cycles of their careers without injury-related pauses, but in some cases, injuries have threatened sports careers, pushing sportsmen and women like Rutto out of competition.
Rutto says her doctor was candid. "You can't take part in training and athletics competitions again."
In Iten where she trained under the close watch of famous athletics coach Joseph Cheromei, Rutto is today running a salon in Chepkinoyo residential area after her career was ended by injuries.
"It started with pain on my knee but healed later. When I started training, I experienced some pain in my back and I was told there was an injury on my backbone.
"I heard the doctor at Moi Teaching and Referral Hospital (MTRH) saying I had lobular bones dislocation and Sh102,000 was required," she says.
She explains: "I couldn't raise the amount and I didn't have a medical cover. I resorted to herbal medicine but the injury never healed. I went back to MTRH and I was told Sh500,000 was required for surgery. NHIF can pay Sh180,000."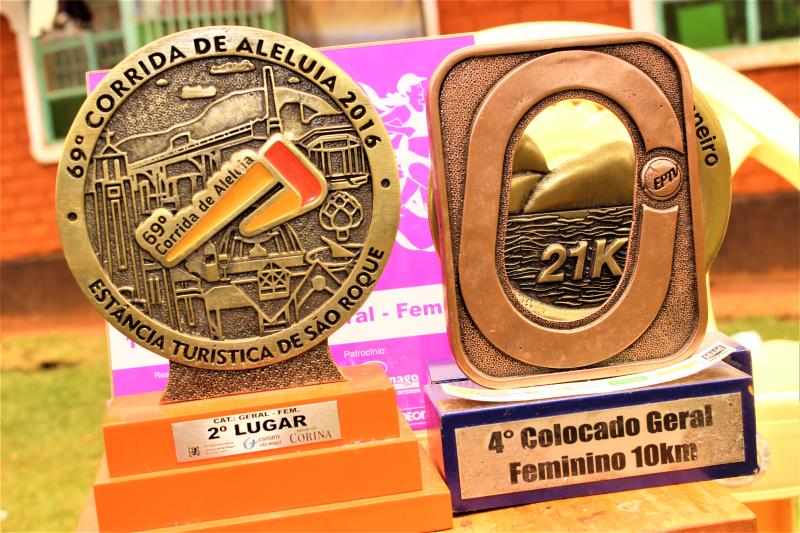 For the last one year, Rutto has been running a salon located along a path athletes use every morning and evening, for their training.
"I will consider returning to athletics if the doctors advise so. As it is, I can't train or compete," she says.
She joins a list of athletes whose careers have been affected by injuries.
In May 2019, two-time 800m Olympic champion David Rudisha underwent surgery in Eldoret after sustaining a fracture in his ankle the previous year.
The world record holder twisted his left ankle at his rural home in Kilgoris, Narok County.
During a walk on the compound, the 31-year-old stepped on uneven ground, and he initially believed the injury was not a serious one.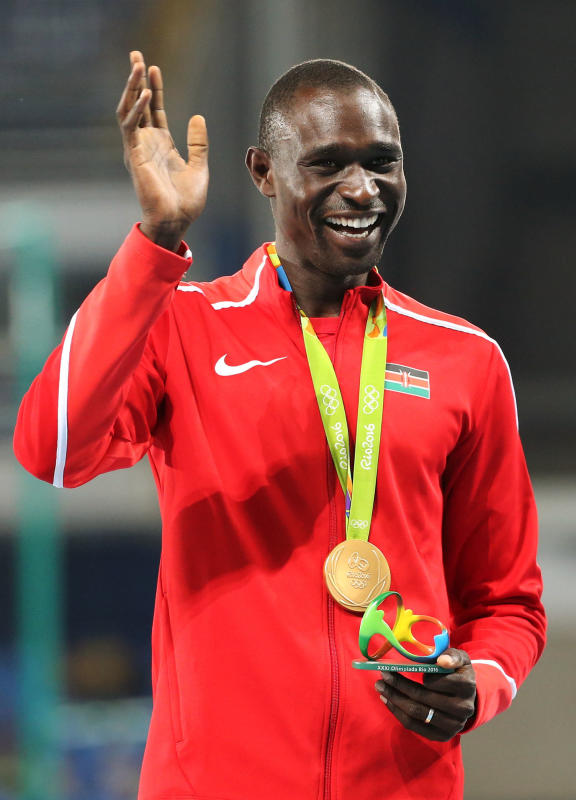 World Half Marathon champion Geoffrey Kamworor is nursing head and knee injuries after he was hit by a motorcyclist in Eldoret.
It was a double tragedy for the 27-year-old, who had by then just received news of the cancellation of the New York City Marathon, a race he had intended to compete in and defend the gold medal he won in 2019.
Kamworor was on his strict training programme when he was struck from behind by the motorcyclist.
He sustained knee and head injuries.
"It was seven months of injury management. I was lucky because of the support from my management, coach and physiotherapists. The doctors also did a great job," Kamworor told The Standard Sports.
"I also received support from my family. Everyone was worried."
Kamworor says he was longing to defend his world half marathon title in Gdynia, Poland, but couldn't attend because he had not trained due to the injury.
"It is difficult and costly for our young athletes to come out of injuries. I advise them to take their physiotherapy seriously," the four-time world marathon champion said.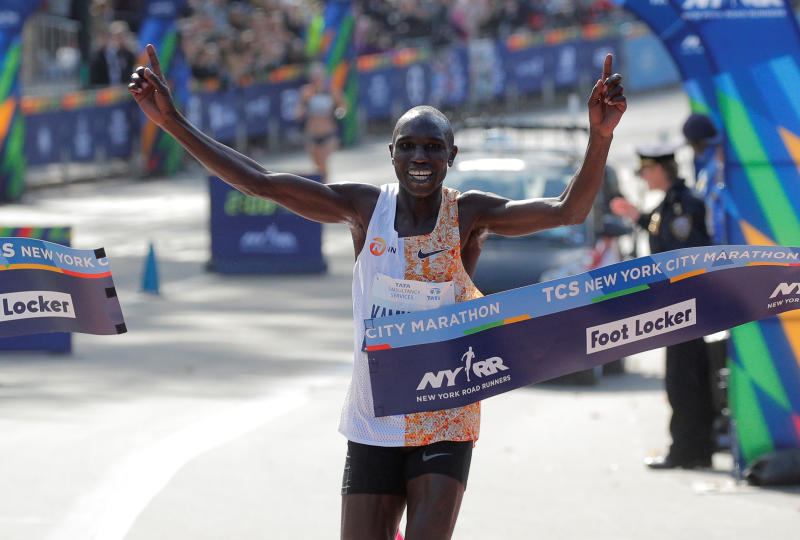 A 3000m steeplechaser Festus Kiprono who trains in Nyahururu and Iten picked a nagging tendon injury last November, at the muddy Machakos Cross Country course.
Kiprono says since then, he has not trained and competed because he has been in pain.
"I wanted to start off the season by gauging my strength in the cross country series but I am yet to heal. I have been seeking massage services but I still feel pain whenever I train. I plan to seek medical services soon," Kiprono said.
"I dropped out of the Machakos Cross Country race because of the injury."
In 2016, former world javelin champion Julius Yego was hospitalised in an Eldoret hospital after he was involved in a road accident along the Nakuru-Eldoret road.
"It was by God's grace that I survived. I am now fully recovered. It took several months," he says.
Kaptagat-based Mercy Jerop, a budding road racer picked a hamstring injury, and like Kiprono, she is yet to seek medical treatment four months later.
She says a massage therapist has been helping her in managing the injury.
"The injury has forced me to train alone. I can't manage to train with others because the injury is affecting my pace," she says.
A medical doctor, Castro Mugalla described the decision by most athletes to resort to massage therapy to treat injuries as dangerous, warning that that may lead to career and life-threatening damages.
Dr Mugalla cites lack of proper sports shoes, poor nutrition and taking part in races without adequate preparation as causes of injuries.
He says some athletes have found themselves consuming banned drugs by seeking treatment in pharmacies and chemist shops which have no specialist medics.
"I urge athletes to visit doctors and recognised health facilities whenever they get an injury. Some athletes have shown up in some facilities with painful joints resulting from injuries and end up being given steroids," says Dr Mugalla who is part of medics under the Kenya Doctors Network (KDN) picked by AK to treat Kenyan athletes.
He added: "Athletes should introduce themselves to doctors when they present themselves to health facilities whenever they are seeking treatments for injuries so that we avoid cases of prescription of banned drugs. Medics can't differentiate between."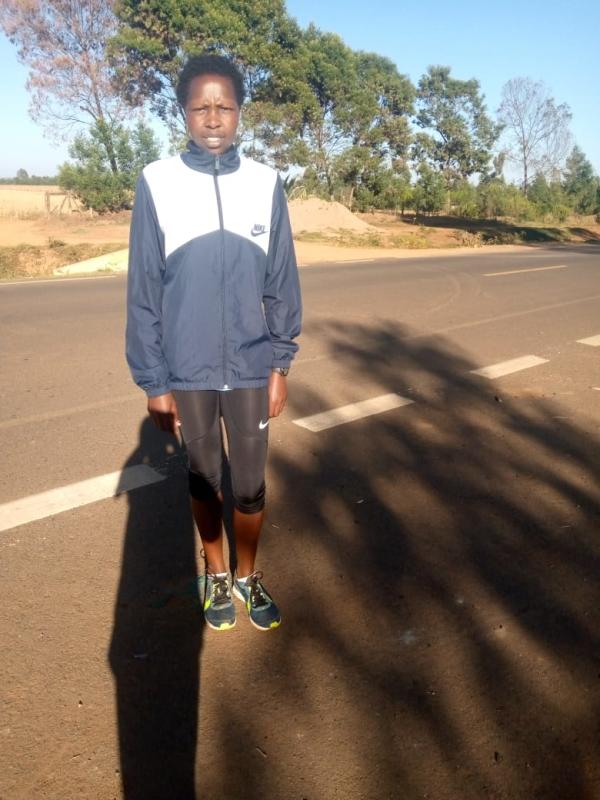 Dr Mugalla says a number of upcoming athletes can't access specialist treatment due to lack of money.
"Not every athlete can access specialist medical care after picking injuries, but they can still be treated in public hospitals," he says.
Dr Victor Bargoria, a Consultant Orthopaedic Surgeon specialising in Orthopaedic Trauma and Sports-related injuries in Eldoret and Nairobi, and who serves as the Head of Medical in Athletics Kenya cites acute bone fractures, ankle sprains, knee ligament tears (ACL), Achilles tendon ruptures, joint dislocations, and muscle sprains as the common injuries giving athletes and managers sleepless nights.
The sports medicine expert who treated Kamworor and Rudisha after the athletes picked injuries last year says sports injuries can either develop suddenly or over a relatively long period of time.
"Such acute injuries tend to occur following a sudden motion or direct impact on the athlete's body, often resulting in pain, swelling, deformity, and loss of normal function.
"Immediate diagnosis and appropriate management should be administered in such acute injuries," Dr Bargoria explains.
He continues: "Surgical reconstruction of the ACL ligaments for example in an athlete should be done once diagnosis is made in order to allow fast healing and early rehabilitation with the goal of returning the athlete to their pre-injury status as soon as possible."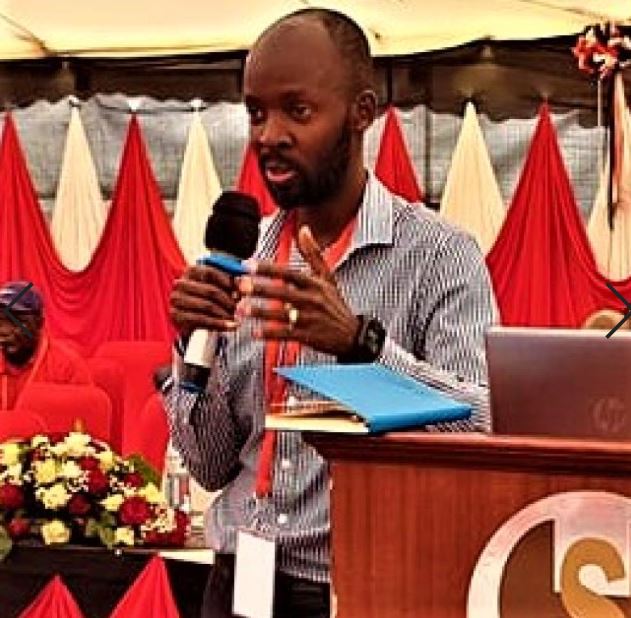 The doctor further says sports injuries that occur from repetitive use of the same parts of the body, which are described in medical circles as overuse injuries is common among long and middle distance athletes.
He lauds Kenyan athletes for adopting active lifestyles and a vibrant sports medicine service to meet their health needs.
"Examples (of overuse) are micro-tears to muscle fibers, stress to the tendon, or bruising of the bone and stress fractures.
"Prevention of overuse injuries can be done by proper conditioning and training, sport-appropriate protective gear, and sport-appropriate equipment."
He says regular medical evaluation of athletes should also be encouraged, noting that it will give doctors an opportunity to diagnose issues before they manifest as an injury or illness.
According to Dr Bargoria, it is crucial for athletes to be aware of potential risks of self-medication practices, which he says, include incorrect self-diagnosis and delays in seeking medical attention.
"I advise the athletes to work with teams of professionals and seek medical opinion from relevant specialists whenever things do not seem right with their health.
"Lack of it may result in frequent but severe adverse reactions, dangerous drug interactions, incorrect manner of administration, incorrect dosage, incorrect choice of therapy, masking a severe disease and risk of abuse," he adds.