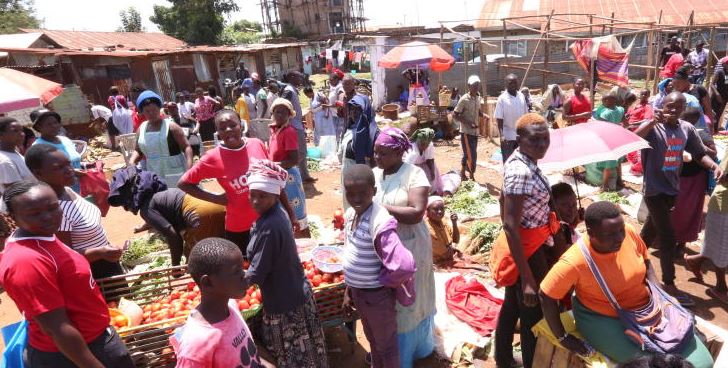 A plan to rebuild Kibuye Market in Kisumu at Sh475 million are in full gear after the Kisumu City Management tendered for its construction.
Earlier, the development plan had been handicapped by legal hurdles after some traders went to court to block the process.
The traders, Juma Odeyo and Joseph Bollo, filed the case through the Kibuye Market Traders Association and Kibuye Market Traders' Welfare Association to stop the World Bank-funded project.
They listed the county government and city manager as respondents, claiming they were displaced without the city management offering alternative market space.
But in a ruling that set the rebuilding back in motion, Kisumu Senior Resident Magistrate Robinson Ondieki said the traders had been resettled near the Kachok dumpsite.
Read More
"There is photographic evidence that proves the traders did relocate to the new site, which in my view was in line with the orders of the court," he said in the verdict.
Yesterday, Kisumu City Manager Doris Ombara placed an advert in the local dailies inviting bidders with capacity to construct an ultra-modern market to apply.
"This is an open national tender and we want Kenyans with requisite skills and capacity to apply," she said.
Cartels
But she said the bid was open to international bidders as well to ensure it attracts high competence.
"The bids will be evaluated using quality and cost-based selection methods," Ms Ombara said.
Interested bidders have until August 25 to apply.
Ombara, however, accused cartels of disrupting development of the market and said some politicians were reportedly funding some traders to go to court and stop the construction.
The county government has kicked off a number of economic stimulus projects in Kisumu, focusing on the market as the primary driver of the lakeside economy.
Kibuye Welfare Association Secretary Christopher Ayieko asked the county to give them loans to do business.
"Let them now give us money to expand our businesses," he said.
Kibuye market upgrade is being funded under the World Bank's Kenya Urban Support Programme to accommodate the growing number of small enterprises in the city.