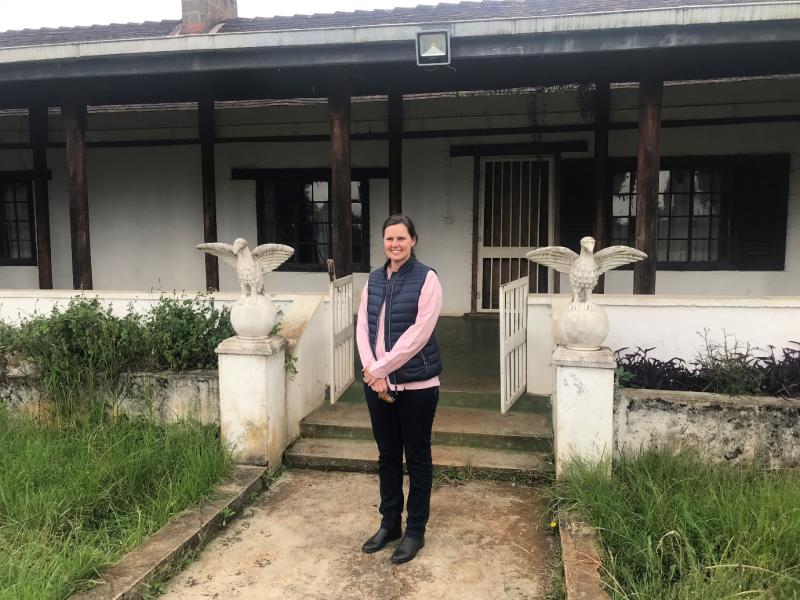 What do Australia and Nyandarua have in common? Relax and read on.
Australia is far, rarely features in our news. It is dubbed Down Under, the land of kangaroos, the Tasmanian devil (an animal) and hosts the Great Barrier Reef, outbacks, wide open plains and serene beaches.
From the well-watered South East to the deserts of the north, Australia is endowed with diversity in landscape, flora and fauna. It is a dominion with the Queen of England as the head of state.
The country, which also masquerades as a continent, is home to a sizable Kenyan diaspora, a reaction to tightened immigration rules to USA after September 11. Kenyans Down Under says it's a welcoming country.
Nyandarua is a county born after independence. It is famous as the home of the Happy Valley (Wanjohi Valley), where wife-swapping and drug abuse among the settler community was once the norm in the rolling 1920s, culminating with the death of Lord Errol in 1941. Is that that why the county is so religious?
Like Australia, it has a diversity of landscape from the moorlands to the semi-arid open plains in the north bordering Laikipia. The similarities between some Nyandarua vegetation and Western Cape in South Africa is amazing. Is that why the Boers once made Nyandarua their home?
The county produces potatoes and lots of milk. Its most famous son is JM Kariuki, whose shoes it seems no successor has ever fitted.
Nyandarua and Australia are tied by historical knots. One, both are home to immigrants.
"Almost half of the Australian population was either born overseas or has at least one parent born overseas," says Alison Chartres, the Australian High Commissioner to Kenya.
Nyandarua residents are also immigrants from other parts of the country; mostly Kiambu, Murang'a and Nyeri. We have other communities including the Turkana, who were brought to replace Kikuyu workers repatriated to their original homes to deny Mau Mau support.
But unlike Australia's immigration that is ongoing, for Nyandarua it has reduced to a trickle.
The other knot between the country and county is more interesting. Nyandarua has given Australia two high commissioners (the term given to ambassadors in the Commonwealth). More like the way we gave USA a president. After all, the ambassadors are appointed by the head of state.
Geoffrey White was the Australian High Commissioner to Kenya from 1982-86. His grandfather was Major Harold Duckett White, who owned Lesirko farm near Ol Kalou.
You know a bus stage called 'Ha Menja' on the way from Ol Kalou to Nyahururu? The 'menja' is Major White. He is buried at Rumuruti, where he owned another farm at Ndurumo.
The major came from his service in World War I in Gallipoli and in Palestine. He introduced the Ayrshire breed of dairy cattle in Kenya.
Geoffrey's father by the same name immigrated to Australia in 1961 where his grandfather had come from in 1914. The former high commissioner had this to say:
"Geoffrey, my father, came over for a holiday in May 1946 along with my mother, brother Tony and myself. In the event, he stayed on and started a legal practice in Nakuru. My brother and I went to the then Nakuru school and later Duke of York (Lenana). I left Kenya in 1956 to undertake university studies at Cambridge where I did Law. Later I joined Australia's diplomatic service and in 1982 was posted to Kenya as Australia's high commissioner."
The second high commissioner with Nyandarua roots is the current one, Alison Chartres, whose grandparents, father and uncle came to Kenya from the UK in 1953, right in the middle of the Mau Mau uprising.
A number of Britons came to Kenya around the same time and even bought land in Kenya, mostly from departing Afrikaans (Boers). Did the Boers know something the Britons didn't?
Ms Chartres' father, Michael Chartres, went to Nairobi School (then Prince of Wales School) and Egerton College before working for Italians Mario Manusardi and Federico Guidici at Kipipiri as an assistant farm manager. The house he once lived in at Kipipiri is still intact.
Private visit
Two weeks ago, the high commissioner made a private visit to the house to retrace her history and see where her father, now 82 and living in Australia, once worked as a young man. Her grandparents remained in Kenya and are buried in Lang'ata cemetery.
Interestingly, mzungus love tracing their history. How many Nyandarua residents have gone looking for their roots where their grandparents came from?
Nyandarua county should amplify the visit by the Australian high commissioner and build a lasting emotional connection to Australia. The progeny of Australians who once lived in Kenya will always be fascinated by such a visit. They could come back as tourists, exchange students and researchers.
The county needs to connect with other countries whose citizens once made Kenya their home. Chartres has blazed the trail.
A sentimental connection such as "my grandparents were born in Kenya or worked there" is an asset in tourism and diplomacy.
Nyandarua was once settled by many other nationalities - Americans, French, Italians (some worked as prisoners of war), Norwegians, Swedes, Indians, South Africans, Germans... There is even a rumour that Al Capone used to hide in the Happy Valley.
The descendants of these nationalities may not be ambassadors but they would love to visit the place their folks once called home before Harold Wilson's wind of change blew them away.
The historical houses, well preserved, would add to the Big Five as tourist attractions and a focus of historical research. They give the county an edge - history can't be copied.
Finally, and without show off, I was glad to cover the high commissioner's visit "live" as a scholar and representative of Happy Valley Heritage Trust, formed to advocate and advise on preservation of historical houses in the Happy Valley and beyond.
- The writer is associate professor at the University of Nairobi