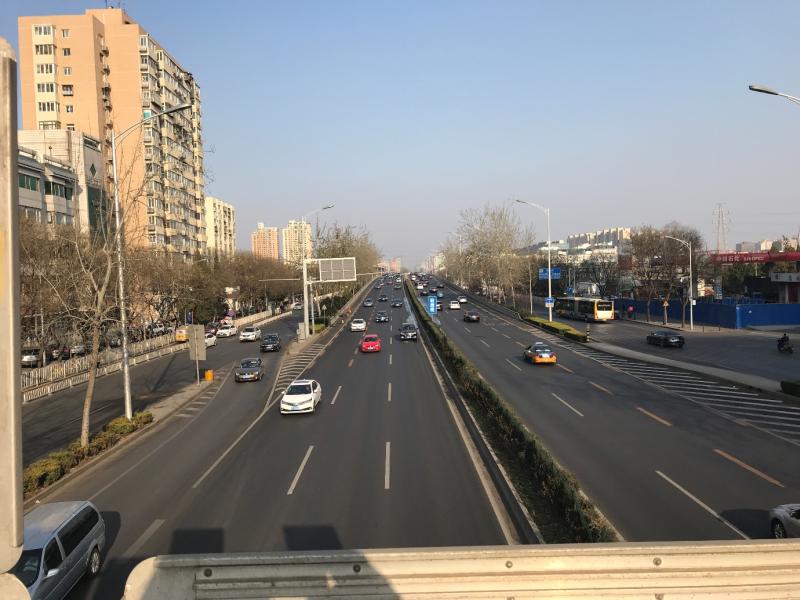 The Hansard dated June 6, 1985 has an interesting debate in parliament over the toll stations.
The big debate was on where the toll stations would be located. The tolls at Athi River and Ruiru, it was argued, would increase the cost of production for industries in Thika and Athi River. Does the argument still hold?
An echo from the days of toll stations still reverberate. Not far from Ruiru, a small town still bears the name Toll (Tooro). The tolls were abolished in 1999. They are poised to return on the same road, now a superhighway, and a few others including the Southern Bypass and Nairobi-Nakuru Highway.
All that is in the Finance Bill, 2020; a must-read for anyone looking for a deeper understanding of the goings-on in the Kenyan economy beyond the recently read Budget and its high deficit.
Keen observers will note the tolls are on high traffic routes to maximise the revenues. This raises a number of economic questions. Why the tolls? Are there alternatives to those who can't pay the fee?
Read More
The argument that road users should pay for the use of road is popular. If you live in Meru or Karachuonyo, your taxes might be used to construct a road you may never use in another part of the country. By charging tolls, the real users pay for the road.
The idea is just like paying for the use of toilets, house rent, water or power. But roads are different, they are built using taxpayers' money and excluding someone because he can't pay is unfair. After all, toll fees might be a very small percentage of your total tax.
In other countries, tolls exist where there are choices for the motorists. What's the alternative to Nairobi-Nakuru road or Thika highway?
Tolls are popular where users are willing to pay for extra convenience. They recoup that through higher returns from their business as a result of convenience, time saved. Are Kenyans wiling to pay for that?
From keen observations, Kenyans are willing to be held in the traffic jam. And it's common sense. The distance from Nairobi to Jomo Kenyatta International Airport is about 15 kilometres. A good car would consume two litres for about Sh200. You would pay Sh600 toll for the two-way trip.
Irregular users
It is worse if you are a taxi driver. Will that be paid by the driver or the passenger? Will there be a toll for regular and irregular users of the road? Clearly tolls favour one-off road users.
My hunch tells me that the government will end up paying the money used to build the expressways through Public-Private Partnership (PPP) unless Kenyans are "choked" to use the toll roads by providing no alternatives.
There is already evidence that the government anticipates resistance from the public. You will be fined Sh50,000 if you fail to pay the toll. This is punitive and exorbitant. When shall we realise that carrots work as much as sticks?
I once drove through a toll station without paying in New York City on the way to Long Island. The toll fee was $6 - I got a fine of $21. I got a discount of $3 because I paid in the stipulated time.
I found tolls in China with physical booths on a road from Beijing to the Great Wall north of the capital.
I also fear that once tolls are put on the Kenyan roads, counties might want to follow suit and mount toll stations to raise easy funds. There is a misplaced belief that owning a car means you are rich and affluent. That makes you an easy target for the taxman, and even robbers.
The economic reasoning behind tolls is that private firms can recoup their costs through the fee. This would encourage private firms to build more roads and supplement government efforts.
But there must be profits to attract such investors, and likely to raise the cost of such projects. What is bringing back the tolls; is it profit or desire to have more and better roads to increase economic efficiency?
No private firm individually or through PPP would build a road in my village because there are insufficient cars to pay toll. This incentive means that roads will be built where there are some already. Would that exacerbate the inequality among regions?
Why should a Nairobian be worried over choosing the road to drive through when Kenyans in other regions or counties have no roads?
A bigger issue is the efficiency of collecting tolls. Speed bumps on Thika superhighway cause huge traffic jams. The old toll stations used to do the same. Can we be assured that tolls will not cause traffic jams? Why not collect that tax through fuel levy, more efficiently as we have done since the end of tolls? Why set up a new toll fund?
It makes more operational and economic sense to collect the money through fuel levy. We can then leave the government and the private investors haggling over how to share the money as we save time driving to our destinations.
Germany uses a satellite system to collect tolls, we do not need physical booths to collect money. Please, we are an M-Pesa nation! Since cars and trucks are registered, they can pay tolls online.
We can scan the car number plate to determine if one has paid at designated locations. Only those who have not paid will be flagged. I see that when driving out of parking lots.
There can be a silver lining too. Can electric cars pay less toll to encourage green energy? One could argue that tolls reduce pollution because we only make necessary trips. Can that be contemplated as going against our freedom of movement?
In countries where motorists have choices, tolls are in order. We still don't have enough road choices unless we include walking. Maybe tolling is a great idea whose time has not yet come. What do the rest of my countrymen think?
- The writer is an associate professor at the University of Nairobi