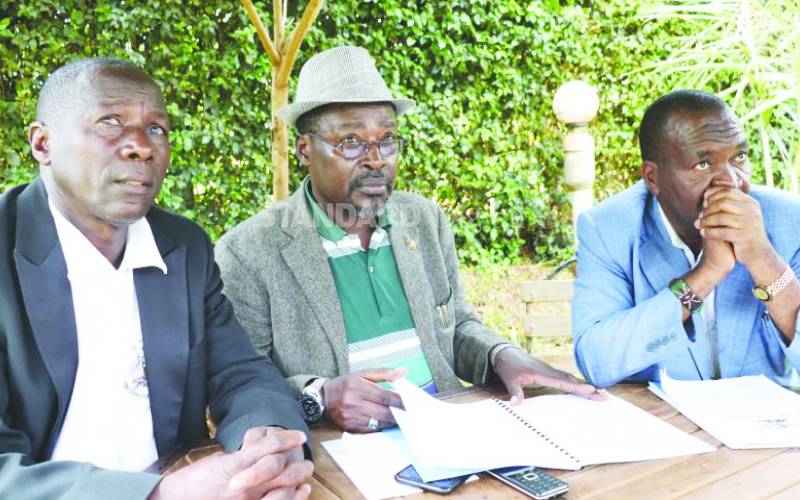 An inquiry into the affairs of New Kyeni Farmers Cooperative Society has exonerated the management from various allegations made against them. The Embu-based coffee society has been in the limelight after farmers accused its management of several malpractices occasioning growers to uproot their coffee. The row saw Parliamentary Committee on Trade, Industry and Cooperatives launch investigations into the farmers' complaints, last year. After the probe, the Kieni East MP Kanini Kega-led committee recommended that the Commissioner of Cooperatives conducts an inquiry into the affairs of the society and the Ethics and Anti-Corruption Commission investigates alleged mismanagement of assets and loss of coffee proceeds.
SEE ALSO: Hope for Embu coffee farmers as Munya mulls Sh135m debt waiver
The report of the inquiry was released last September and absolved the management of malpractices. The report says the allegations raised had no merit, the complaints were not factual and the complainants "dishonest and untrustworthy." However, a section of farmers are displeased with the findings, saying it departed from that of the parliamentary committee and raised more questions than answers. In a press statement yesterday, the farmers accused the commissioner of disregarding their concerns about some of the society's by-laws which they say are not in tandem with the Constitution.
Public participation
"The composition of the management committee violates the Two-thirds Gender Rule as it is dominated by men. Whereas the Constitution provides for public participation, the by-laws gags members with production of less than 300kg of coffee," said human rights activist Taratisio Kawe. Farmer John Kathangu said the inquirers should have been accompanied by a valuer who could tell if there was value for money in the construction of an office block by the society.
SEE ALSO: Coffee farmers reap big as new factory adds value to harvest
"The commissioner has failed to address the concerns of the farmers. For that reason, we appeal to President Uhuru Kenyatta to intervene," said Kathangu. Erastus Nthiga, another farmer, said his complaint that the management had declared him not a society member even when he had sufficient evidence was ignored. The commissioner, however, concluded that the expulsion of members was a disciplinary action as provided for in the by-laws. The farmers accused the management of spending Sh14 million to construct a building whereas members had only approved Sh7 million.