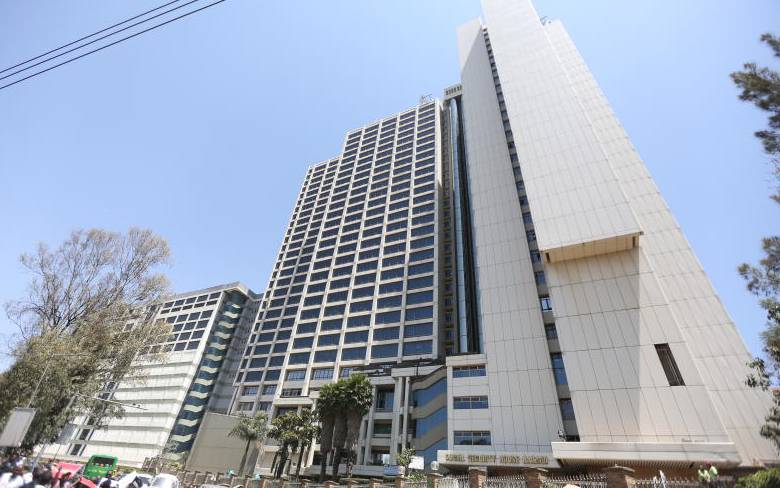 The Government has been taken to court for grabbing Sh2 billion land owned by the National Social Security Fund (NSSF). In a classic case of the Government suing itself, NSSF is accusing the State of seizing 13 parcels of land in Mlolongo belonging to its members without compensation. The fund is under the Ministry of Labour and Social Protection, which is headed by Ukur Yattani. This prompted Environment and Land Court judge Bernard Eboso to inquire whether the fund had tried mediation before the matter landed in court.
SEE ALSO: Health workers lock horns with Governor Nyong'o
But NSSF' witness Kennedy Omolloh said the fund's pursuit for compensation had hit a dead end. He claimed that previous labour ministers did nothing to resolve the dispute. "The plaintiff states that the properties aforesaid are of immense economic investment value on behalf of the workers of Kenya hence are public property whose market value is Sh2 billion and that the plaintiff and the public at large stand to suffer substantially and irreparably if the orders sought herein are not granted," court papers filed by NSSF lawyers Lubulellah and associates read in part. The court battle between NSSF lawyers and the Attorney General (AG) stems from a Cabinet memorandum submitted in 2006 in which it was decided that properties along with the planned northern corridor transport terminal, running between Embakasi and Athi River, be taken over to pave way for dualing of Mombasa road. The roads ministry claimed it had compensated the property owners in 1972. The properties whose owners have been compensated, according to the ministry, include LR No. 17645, which it claimed to have gazetted as a road reserve. But NSSF is disputing the gazettement, claiming that LR No. 17645, currently worth Sh300 million was not among those which had been acquired by the Government.
SEE ALSO: Lack of proper data key challenge to achieving SDGs: CS Yattani
"The plaintiff states that the 1972 gazette notices number 1887 and 1882 herein do not regard LR No 17645 and that no relationship whatsoever was established or exists as between LR No 7149 and 1504/7 which the minister of roads purports to be property acquired in 1972," argues NSSF. According to NSSF, the title for the same was never recalled. Court records indicate that NSSF subsequently sold LR. NO 17645 to Oilcom Limited at Sh6.7 million on October 25, 2019. OilCom, the court heard, filed a separate case challenging demolition of its petrol station. Other properties that NSSF says it had sold include one to Primeland Holdings, which was then sold to Mastermind Tobacco. Another one was sold to Sunpark Limited. "I am aware that there has been correspondence and meetings between the disputants herein including Cabinet secretaries, permanent secretaries, technocrats and finally an appeal to the head of civil service for arbitration," stated Omolloh.
SEE ALSO: Kenya's coveted corner offices where careers end in tears
Justice Eboso directed that NSSF and AG file their submissions and appear before him on December 2, 2019.