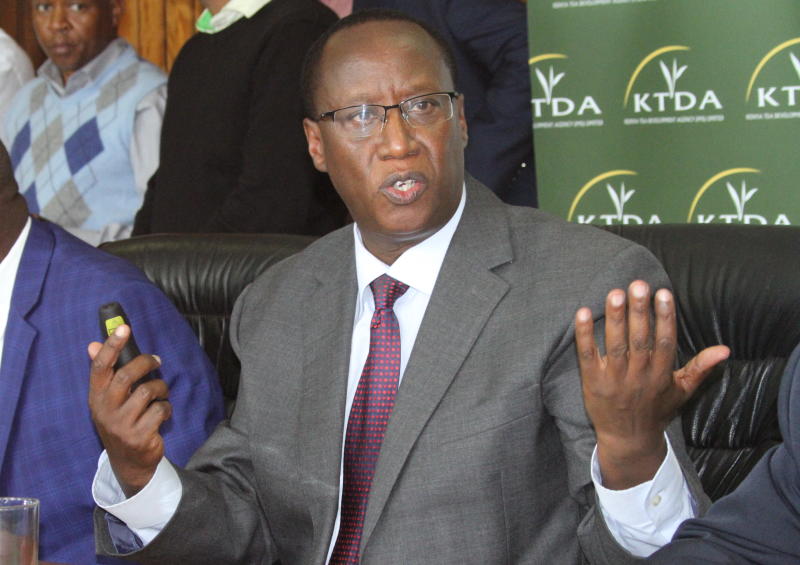 Business News
KTDA will pay Sh28 billion this year in tea bonus, which is a drop from Sh44 billion farmers earned last year.
Tea farmers will get reduced earnings following a drop in the commodity's global prices due to a mix of factors including turmoil in key international markets. Farmers whose produce is marketed by the Kenya Tea Development Agency (KTDA) have seen their earnings decline by a quarter or 25 per cent to Sh46.45 billion in the financial year to June compared to Sh62 billion last year. The last time tea earnings were this low was in 2014 when the farmers earned Sh35.5 billion. The payment to smallholder farmers is done in two tranches, with an initial payment made every month while a final payment is made after the close of the financial year, usually around October.
SEE ALSO: Farmers: The forgotten Covid-19 casualties
The second payment – known as the tea bonus – is popular and usually brings life to tea growing regions. It will, however, not be the case this year as the bonus payment dips by 36 per cent to Sh28 billion, compared to Sh44 billion in the previous financial year. The farmers have already earned Sh17.69 billion in initial monthly payments and will receive Sh28.76 billion as the second payment, bringing the total payout for the 2018/19 financial year to Sh46.45 billion. KTDA Managing Director Lerionka Tiampati said the decline has been attributed to global factors that have pushed down the price of tea. These included higher tea production globally, while consumption remained stagnant as well as ills afflicting Kenya's major tea markets that have in recent years been cutting down on tea imports. Pakistan's devaluation of its currency by 50 per cent made tea imports expensive. Iran, a key market for Kenyan tea, is grappling with sanctions spearheaded by the US, while Sudan is grappling with a political crisis. The UK, another key market, plans to exit the European Union causing more anxiety.
SEE ALSO: Dry land fodder preservation boosts rural small scale farmers' income
Tiampati noted that other tea producing countries including Kenyan neighbours Uganda and Rwanda as well as major competitors such as Sri Lanka have also been affected by the slump in tea prices. "Due to these factors, the current performance is 18 per cent below last year's performance when the factories earned Sh85.74 billion. Out of the Sh69.77 billion revenue, farmers will receive a total of Sh46.45 billion, being the sum total of Sh17.69 billion in initial monthly payment and Sh28.76 billion as second and final payment," explained Tiampati at a briefing yesterday. "The payout represents an average of 67 per cent of the total revenue (Sh85.74 billion) with farmers receiving an average of Sh41.27 per kilogramme." During the year, tea was sold at an average price of $2.59 (Sh259) per kilogramme compared to $3.14 (Sh314) the previous year, representing an 18 per cent drop. KTDA factories processed 1.13 billion kilogrammes of the green leaf into 262 million kilogrammes of black tea.