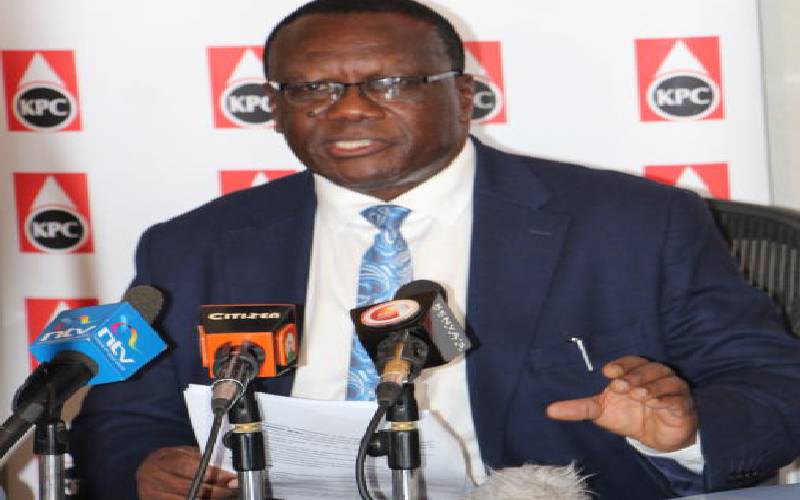 Business
Millions of litres said to have been siphoned off at Mlolongo three months ago.
The Kenya Pipeline Company (KPC) is yet to establish the amount of fuel stolen from the new Sh48 billion Mombasa-Nairobi pipeline around Mlolongo area three months ago. The State firm was yesterday at pains to give explanations to this and myriad other problems that have dogged it in the recent months. KPC acting Managing Director Hudson Andambi said the company was still "looking" at its systems and also waiting for detectives to complete investigations on what is turning out to be a multi-million-shilling fuel racket involving staff. At the same time, Mr Andambi said the oil spill at Kiboko, Makueni on the same line (Line 5) was caused by impact on the pipe coating "leading to accelerated corrosion activity."
SEE ALSO: KPCU disputes order barring it from the Sh3b coffee kitty
He said KPC was conducting an audit on its pipeline network to establish whether the contractor had used inferior specifications. "At Mlolongo we're still looking at the system and also relying on the outcome of investigations to be able to come up with a final position on what we believe was lost, but as per the system now it's not possible to tell at face value how much was lost," Andambi told reporters at a press briefing yesterday. Ten suspects, including two senior KPC security staff, have so far been arrested in connection with the Mlolongo oil theft. The MD said reconciliation of the oil products lost was done quarterly and they would publish the figures, adding that KPC was waiting for a forensic audit being compiled from oil marketers that would help to determine if they would compensate for pilfered or spilt oil. "A reconciliation of these products in the system is not something that can be done on a day-to-day basis, it's done over a period of time. You compare the physical and book values then can be able to tell how much was lost," he said.