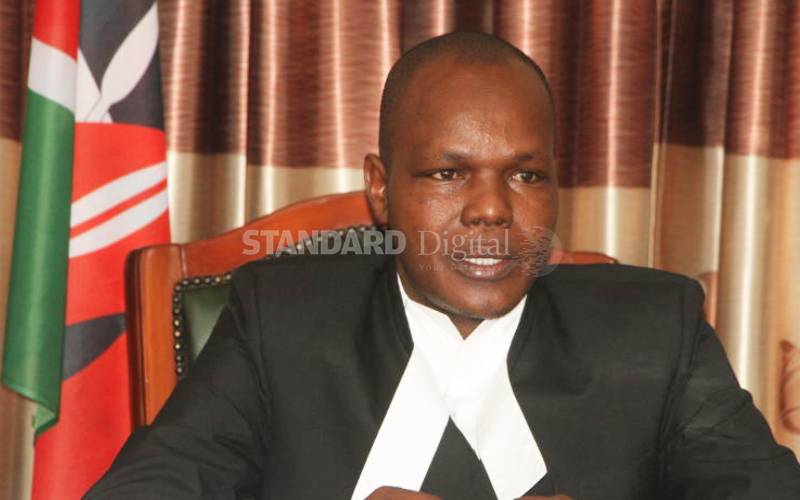 A special committee of ward reps has been formed to question Migori county executives and senior finance administration officials on the budget implementation. Speaker Boaz Okoth (pictured) formed the committee to track various departments' usage of money allocated to them. The committee, chaired by Macalder Kanyarwanda ward rep George Oduro has been meeting in Kisumu since last week and is expected to conclude this week before retreating to write its report.
SEE ALSO: Kisumu is zoonotic diseases hotspot
"We have already summoned all the 10 county executive committee members and asked them to shed light on negative reports by the Auditor General," said Mr Oduro. Oduro said the committee was concerned that some projects had not been completed despite being allocated millions of shillings. The committee of seven also includes the majority leader in the county assembly Ronald Asiga (Wasimbete Ward). The House team is looking at all the audit reports and following up on recommendations made, and whether these were acted on by relevant officials. Migori plans to spend Sh8.4 billion factored in this year's budget covering 2019-20.
SEE ALSO: Big loss for Nyanza hockey giants as Term I school games fate unknown
A report by the office of the auditor general indicated that some projects allocated funds in the previous budget did not start. Others stalled. The report raised several queries, noting that public money might have been misappropriated through unimplemented projects.