Kenya's ultra-rich no match for African peers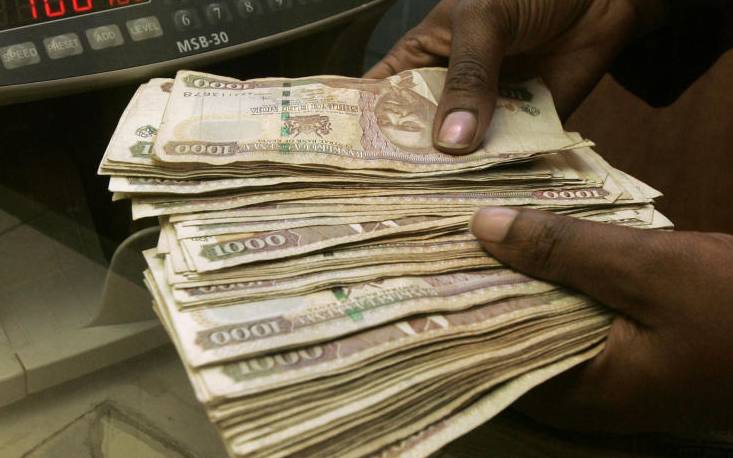 Kenya may be the fifth wealthiest country in Africa but appears to lag behind its peers in producing the super-rich individuals.
While it has its fair share of individuals with assets valued at over Sh100 million ($1 million), also described as dollar millionaires, Kenya does not have a single person with assets of $1 billion (Sh100 billion) or a dollar billionaire.
This is according to the Africa Wealth Report 2019 by AfrAsia Bank headquartered in Mauritius, which measured wealth by the net assets of a person.
The report notes there are 8,600 Kenyans with assets of over Sh100 million ($1 million), another 340 valued at over Sh1 billion ($10 million) and 16, whose net worth is estimated at over Sh10 billion ($100 million).
South Africa, which is ranked as the wealthiest country in Africa with a total wealth of $659 billion has five dollar billionaires while Egypt though ranked second wealthiest has more dollar billionaires at six. These are followed by Nigeria (four) and Morocco (three).
Angola and Tanzania, both ranked lower than Kenya in the list of wealthiest African countries, but each have one dollar billionaire.
"The 'Big 5' wealth markets in Africa are South Africa, Egypt, Nigeria, Morocco and Kenya," said the report.
Take a quick survey and help us improve our website!
Take a survey
According to the September 2019 report, there are 23 Africans with assets valued at over Sh100 billion. Though higher in other parts of the world, they are not necessarily many, with the report putting the total number at slightly over 2,000.
"There are 23 billionaires living in Africa, each with net assets of $1 billion or more… there are 2,140 billionaires in the world, each with net assets of $1 billion or more," said the report.
"Despite accounting for 16 per cent of the world's population, Africa only accounts for one per cent of the total worldwide… total wealth held on the continent amounts to $2.2 trillion (compared to total private wealth in the world estimated at $304 trillion).
The report puts the total private wealth in Kenya at $93 billion (Sh9.3 trillion). In Africa, the private wealth is estimated at $2.2 trillion with almost half of which is held by high net worth individuals, painting a most unequal picture across the continent.
"Around $920 billion (43 per cent) of this is held by high net worth individuals," said the report.
The report estimates that individual Africans have net assets (wealth per capita) of approximately $1,900 (Sh190,000), with Kenyans falling slightly below this average at $1 870 (Sh187,000). Mauritians are the wealthiest individuals in Africa with an average wealth of $31,000 per person followed by South Africans with an average wealth of $11,500 per person.
"Kenya had a difficult 2018 (Kenyan wealth was down by around 10 per cent during the year) as the local stock market lost significant value. However, if one looks over the longer term, the trend is still quite positive with wealth growth of 64 per cent over the past 10 years. This shows that Kenya is still probably the most resilient market in Africa among the traditional 'Big 5'," said the report.
According to the report, Nairobi did not make it to the top five richest cities in Africa but was instead ranked sixth, with a wealth of $49 billion. South Africa's Johannesburg is the wealthiest city in Africa, where the total wealth held in the city is $248 billion, much of it in Sandton. Other top rated cities were Cape Town ($133 billion), Cairo ($129 billion), Lagos ($96 billion) and Durban ($54 billion).
"The economic hub of East Africa is one of the fastest-growing cities in the world. Total wealth held in the city amounts to $49 billion. Affluent parts of Nairobi include Runda Estate, Lavington, Kitisuru, Karen and Muthaiga. Major industries there include financial services, real estate, tourism, media, clothing, textiles, processed foods, beverages and cigarettes," said the AfrAsia report.
A recent Wealth Report by Knight Frank, which put the number of Kenyan with assets worth over $1 million (Sh100 million) at 9,482 in 2018, also noted that Kenyan high net worth individuals prefer putting money in real estate.
According to the March 2019, the property makes up 43 per cent of Kenyan high-net-worth-individuals' investment portfolios, which is higher than the preference of other rich people in other African countries where 39 per cent prefer investments in property.
The majority of Kenya's super-rich (59 per cent) have invested in real estate in the country, while 27 per cent holds property interests outside the country, according to the Attitudes Survey insights.
Respondents to the survey said 42 per cent of their Kenyan clients increased their exposure to property investments in 2017, further indicating confidence in the asset class.
The Knight Frank Wealth Report further reveals that affluent Kenyans own an average of 1.9 homes (primary residences and second homes not bought as investments), which is lower than Africa's and global averages of 2.1 and 2.9 homes for the super-rich respectively.
However, 16 per cent of Kenya's wealthy plan to buy additional homes within the country in 2018, while only 8 per cent is looking to purchase abroad.
Buyers with $1 million to spend on high-end homes can purchase a luxury residential property with 6,383 square feet of space in Nairobi, making the city one of the cheapest locations for prime residential buyers. Monaco is the most expensive location globally, with a million dollars affording just 173 square feet.