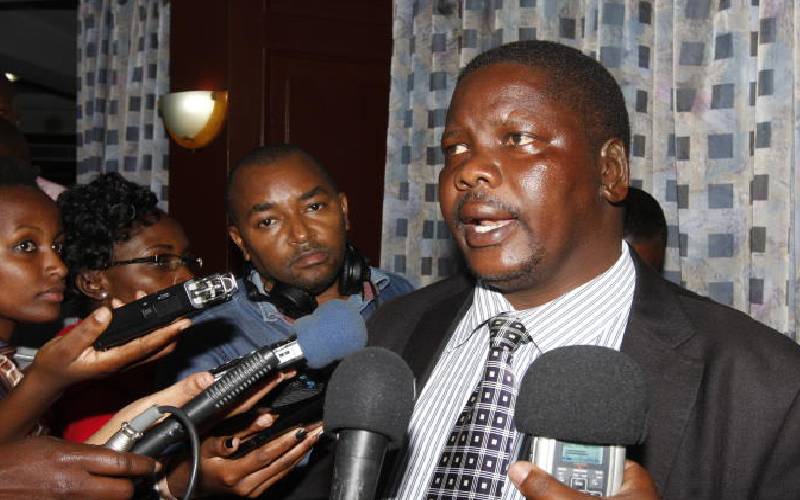 Business News
National Assembly Energy Committee wants the Directorate of Criminal Investigations to probe the matter.
An American contractor was hurriedly picked in March and paid Sh3 billion to help set up a petroleum agency that was not backed by law. The money, borrowed from the World Bank, was also to be used to come up with a framework for the proposed Upstream Petroleum Regulatory Authority (UPRA). In less than a month after the enactment of the Petroleum Act, senior officials at the Energy ministry are feared to have secretly hired foreign and local contractors to advise on UPRA formation. UPRA had earlier been proposed in the Petroleum Bill, but was dropped in amendments by the National Assembly, with the intended functions handed to the successor of the Energy Regulation Commission.
SEE ALSO: World Bank gives Sh53 billion to fight locusts
Shocked legislators who are only starting to learn about the bogus agency have unearthed what they term as "serious theft" of taxpayers' money engineered by the ministry's top officials. An American firm identified as Houston International Business Corporation (HIBC) was selected through single-sourcing on vague terms to carry out some unknown work to facilitate the payout, the legislators claimed. A local partner for the US entity in the contract is also yet to be unearthed as Petroleum Principal Secretary Andrew Kamau did not honour summons by Parliament, rather requesting to appear next Tuesday. It is unclear what the purpose of the UPRA would be considering the existence of a parallel agency that provides policy and supervision of the energy and mining sector. Developing regulations for the exploration and production of crude oil is expected to be a role of the Petroleum CS with input from the yet-to-be formed National Upstream Petroleum Advisory Committee.
SEE ALSO: World Bank approves Sh106.8b funding for budget support
Robert Pukose, the vice-chair of the Energy Committee in the National Assembly, termed the payouts as "crazy figures" which could not be justified. He added that the non-existent authority had already made huge payments with proceeds from a loan from Work Bank. "It is all shrouded in mystery yet money has already been spent. This is pure theft," Mr Pukose said adding that the Directorate of Criminal Investigations will be called in to probe the matter. Mr Kamau wrote to the National Assembly to inform it of the funding from World Bank to fund the Kenya Petroleum Technical Assistance Project. HIBC, according to the PS, would provide consultancy services to develop an organisational structure and operationalisation of the Kenya Upstream Petroleum Regulatory Authority whose role is to oversight oil production.
SEE ALSO: Lawmakers urge IMF, World Bank to cancel poor countries' debt
"The purpose of this letter is, therefore, to request your organisation...to assist the consultant to access all the relevant information for their effective and efficient execution of this assignment," Kamau wrote.