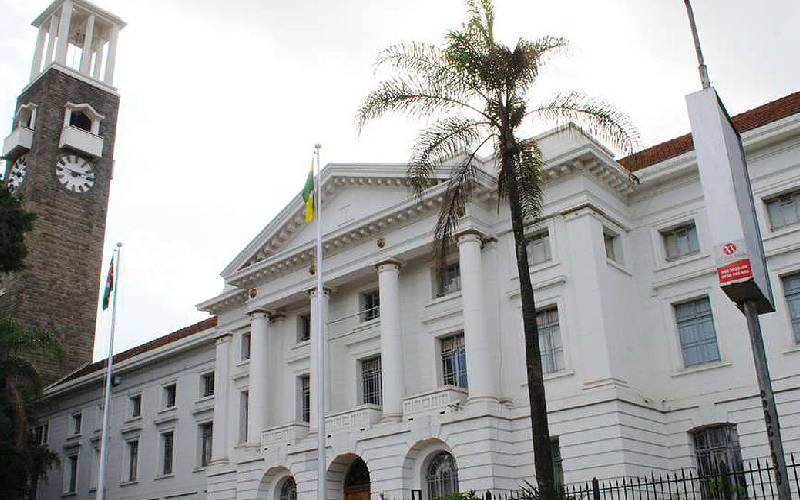 Thirty-two retired City Hall staff are claiming Sh7.9 million in unpaid dues from the the county government. The former workers are seeking their pension that was to be paid by Governor Mike Sonko-led administration in 2017 following a court ruling. This was revealed by lawyer Caleb Jaoko when he appeared before the county Public Accounts Committee, last week.
SEE ALSO: Elachi's resignation should pave way for peace
Jaoko told the committee that he had in 2009 represented the retirees through their Nairobi City Council Retiree Welfare Association against the then Nairobi City Council in court case number 561, where a ruling was made that they be paid their dues. "The judgment was delivered by Lady Justice Maureen Onyango on March 5, 2014, where a decree was issued of Sh1 million against the Nairobi City Council. This money was payable to retirees, a genuine claim. There was no appeal filed against this case," Jaoko said. The lawyer was concerned that the retirees had not been paid even after him writing to the county's Director of Legal Affairs Violet Onyangi. "There is a possibility that the money meant for my clients may have been spent elsewhere that is why they have never been paid," he said.
Contempt of court
The lawyer further said that in 2017, he filed an application before the court for contempt against county officers, county secretary and head of treasury
SEE ALSO: The State House meeting that sealed Elachi's fate as Speaker
"I did a demand letter on October 5, 2017 to the director of legal affairs seeking payment for the 32 retirees whose total claim was Sh7, 974,000 million, but no payment has been made," he added. Mr Jaoko also told the committee that he had been facing frustration from the legal department and the retirees at one point resolved to camp outside City Hall. However, Ms Onyangi admitted that the county was yet to pay the retirees, but claimed that the amount payable was only Sh652, 061