Danakali, other miners: Eritrea sanctions lifting a boost
BUSINESS
By Reuters | November 15th 2018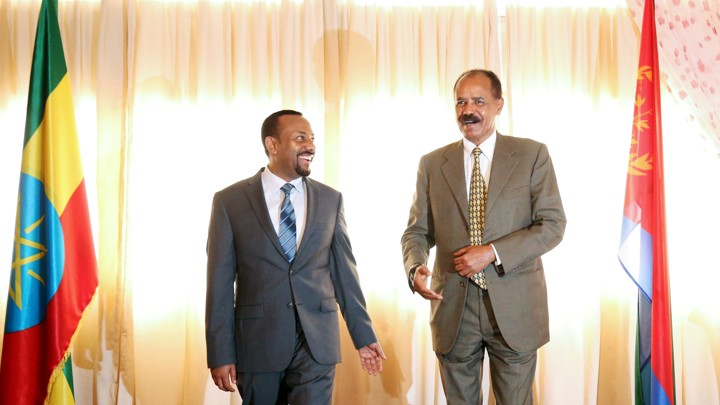 LONDON- Danakali and other miners said a UN decision to lift sanctions on Eritrea should enhance international trade opportunities and give an economic boost, although widespread wariness about investing in mining was likely to linger.
The UN Security Council unanimously voted on Wednesday to lift a nearly decade-old arms embargo and targeted sanctions on Eritrea after a rapprochement with Ethiopia and thawing of relations with Djibouti.
"This significant step should have a positive impact on foreign investment and enhance international trade opportunities, leading to improved economic outcomes for the people of Eritrea," Danakali Executive Chairman Seamus Cornelius said in an emailed statement.
He congratulated the Eritrean people for "their exceptional resilience and determination over many years".
Danakali, which has worked in Eritrea since 2009, finalised a deal to sell its potash and also listed in London in July, barely a month after Ethiopia under new Prime Minister Abiy Ahmed launched a rapprochement with Eritrea to end decades of hostility.
Miners said even before the sanctions lifting announced on Wednesday, sentiment towards the region had improved.
Junior explorer Altus Strategies, which has been working on copper and gold projects in Ethiopia since 2010, said mining interest in both Ethiopia and Eritrea had increased and it had sent a team to assess opportunities in Eritrea.
Altus Strategies CEO Steven Poulton said the mining sector was likely to remain under pressure from investor reluctance following the commodity market crash of 2015-16 and the excessive overspending of the bull run before it.
Take a quick survey and help us improve our website!
Take a survey
However, the sanctions lifting was clearly "excellent news".
"This creates a window of opportunity for exploration companies who have the means and proven capability to explore in this part of the world," he said.
"With time and further modernisation we would expect Eritrea to see growing inward investment into its mining sector, as the country's geology is prospective for copper and gold deposits."
The measures against Eritrea - which include a travel ban and asset freeze on certain people and entities - were imposed in 2009 after UN experts accused it of supporting armed groups in Somalia. Eritrea has denied the accusations.
The resolution also removes a requirement for countries to ensure that people or companies working in Eritrea's mining sector prevented funds from being diverted and used to undermine peace and security in the region.
Danakali's Australian-listed shares, which have bucked the trend to rise around 11 percent this year, gained more than 3 percent on Thursday.
Altus Strategies was flat in early London trade.