Kenya's Sustainable Blue Economy Conference funded Sh300 million by Japan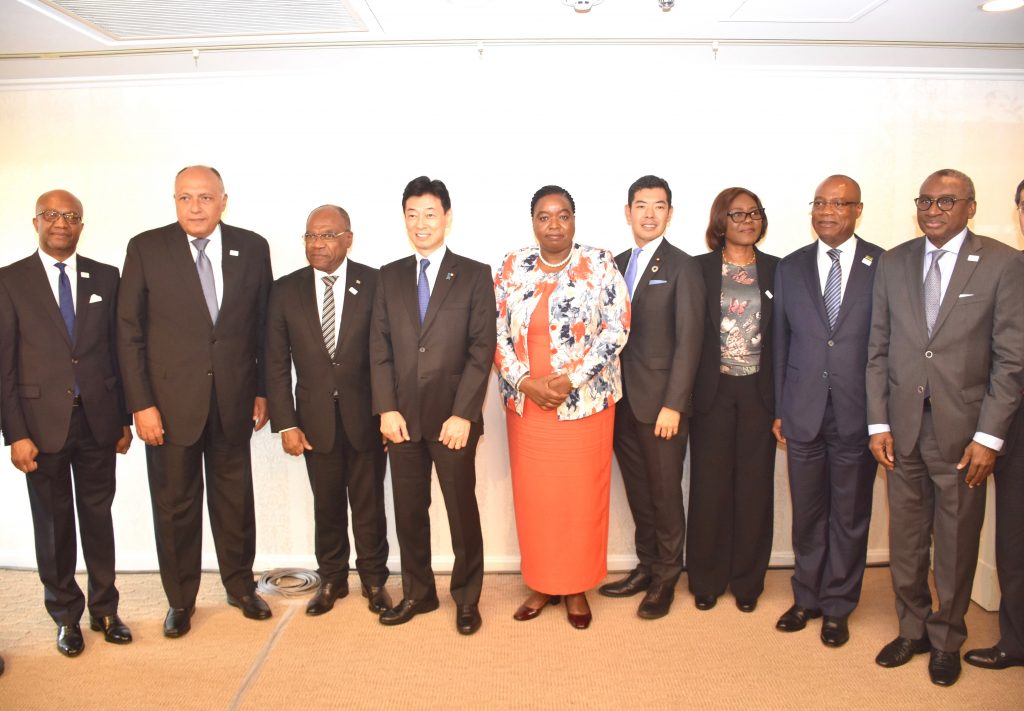 Japan has offered Sh300 million for Kenya's inaugural Sustainable Blue Economy conference event after Foreign Affairs CS Monica Juma lobbying for the support to hold the event from her counterpart early October in Tokyo.
The funding is set to close a gap in the amount required for the seminar which adds up to Sh800 million as is provided by the Foreign Affairs ministry.
CS Juma in an interview with a local radio station said, "I secured Sh300 million in Tokyo, South Africa has given us Sh80 million, and a number of countries are also coming on board so we will not have difficulties financing this event."
Canada has also offered its support for the event which is expected to take place in the period between November 26 to November 28. The two countries agreed to co-host the forum during United Nations General Assembly in 2017 campaign, by channeling a total of Sh200 million into the conference.
Other countries expected to contribute in funding the event include South Africa, United Kingdom, Norway, Fiji and Portugal.
Foreign Affairs Principal Secretary Macharia Kamau had earlier on said that the ministry had gathered Sh700 million funds for the summit which reflects high in the line of the total amount raised as is indicated by Foreign Affairs CS Juma.
Kamau, during a resource mobilization campaign said that the government will foot for the outstanding amount in the budget for the summit with the National Treasury expected to provide all resources that will be lacking.
During UNGA forum in 2017, President Kenyatta stressed on the importance of achieving economic prosperity by embracing potential of oceans and stimulating sustainable blue economy.
Take a quick survey and help us improve our website!
Take a survey
"Earlier this year, in June, all our countries attended the first ever United Nations Conference on Oceans in New York. Following the conference, we all came to better realize the pivotal importance of oceans and seas to our people, our planet and our prosperity," he stated.
President Uhuru Kenyatta proclaimed, "oceans, we now know, not only provide great value in maintaining life sustaining climatic conditions for all of us, but also provide enormous value in the form of the blue economy that can be tapped to help accelerate economic growth and fight poverty in all our nations.''
The forum will hold talks over connecting potential oceans, seas, lakes, and rivers to help raise the living standards of people who depend on these natural oceans and lakes for their livelihood.
The forum is expected to attract more than 4, 000 delegates as Kenya seeks to host United Nations Oceans Conference in 2020.