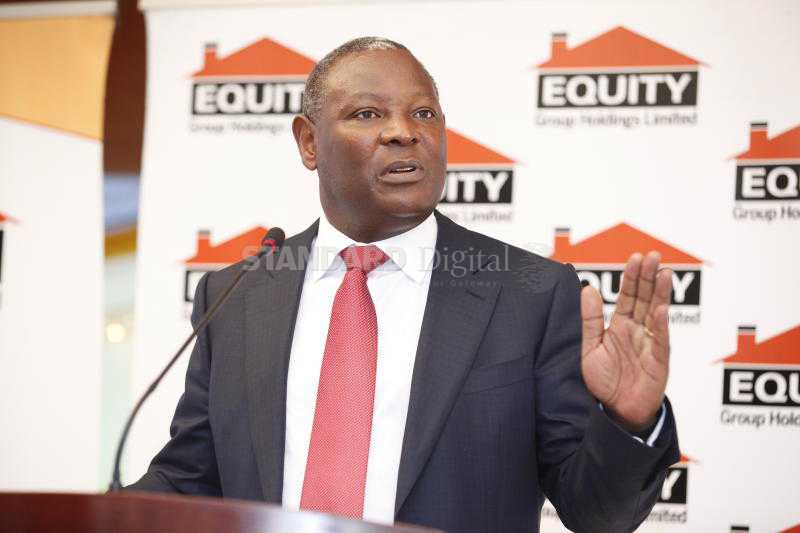 Equity Bank has committed to lend Sh20 billion to 2,000 farmers in the next five years. This follows the completion of a pilot training programme that saw the bank train and finance 2,400 farmers to the tune of Sh600 million. Chief Executive James Mwangi said the bank would use its Equity Foundation as well as 32 partners to upscale the Agricultural Entrepreneurship Acceleration Project that is aimed at helping transform medium-scale farmers into commercial farmers to lower their risk of defaulting on loans. Dr Mwangi spoke at the end of the project's three-year piloting that was implemented in conjunction with the Dutch Embassy in Nairobi.
SEE ALSO: Rice farmers ditch crop amid increasing fears of food crisis
More farmers
He said the pilot programme had set the stage to bring on board more farmers by helping them gain financial literacy. "The pilot phase has been able to demonstrate what needs to be done to transform subsistence farming into commercial agriculture," he said. Farmers under this programme were trained on, among other things, bookkeeping, farm management, soil testing, taming post-harvest losses, crop timing and marketing of their produce. "We picked on medium-scale farmers since the Government has concentrated on high-scale farmers while the private sector is keen on small-scale," said Mwangi.
SEE ALSO: Coffee mills to roar as KPCU boss gets nod