Tea sector row on plucking machines use rumbles on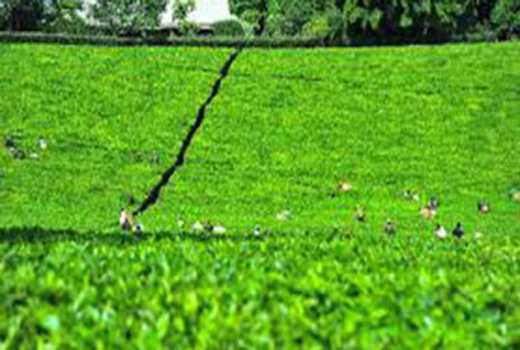 The unrest in the tea industry could escalate with multinationals vowing to continue with their mechanisation drive despite opposition from some stakeholders.
Kenya Tea Growers Association (KTGA) Chief Executive Apollo Kiarii said the upscaling of tea picking machines in multinational tea companies' estates is inevitable in the long run.
He said the lobby's members are not for total mechanisation but for a healthy mix of manual labour and machines that will not threaten jobs.
"We are managing the current workforce by giving them good terms as we introduce mechanisation knowing that it shouldn't be a solution to the end but it's a means to efficiency and sustainability," Mr Kiarii said.
He said countries such as India, Siri Lanka, China and Argentina, which are major tea producers, have embraced mechanisation to keep their tea industry afloat. In Argentina, 1,000 acres is run by 40 people using machines. Kenya is not even there yet.
"Currently, for a worker to earn a minimum wage which we agreed upon with the unions, he has to deliver 33kg. These minimum kilogrammes required for the workers to pluck was decided in 1966. It has not been revised since," Mr Kiarii said.
This, he said, is despite the fact that multinational tea companies and other stakeholders have invested heavily in research and development to improve tea varieties to yield more.
RETROGRESSIVE PRACTICE
Speaking in Kericho recently, COTU Secretary General Francis Atwoli urged Members of County Assemblies (MCAs) in tea growing areas to draft and pass laws that would outlaw the use of tea picking machines.
"Some leaders in the previous Government in cahoots with tea companies schemed to introduce tea picking machines, but the time has come to reverse the retrogressive trade practice," Mr Atwoli said.
REVOKE LICENCES
"The machines have lowered the quality of tea. County governments through county assemblies must ban the use of tea picking scissors and other machines."
The COTU boss said the companies that do not comply with such legislation should have their operating licences revoked and their land taken away.
Among the leading multinational tea firms in the country include Unilever, James Finlay, George Williamson, Sotik Tea Highlands.
"The land belongs to the local communities. If the multinational tea companies feel that they cannot operate in the country, they can surrender the pieces of land to the counties," Mr Atwoli said.
To fight drought, involve communities
According to the latest information from the Meteorological Department, rainfall will be poorly distributed in April, May and June, and this will have a serious impact on agriculture