Strathmore to host revenue enhancement workshop for senior county finance teams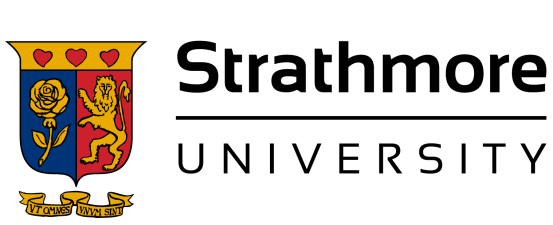 Key county finance and revenue management officers will next week meet for a specialized revenue enhancement training at the Strathmore University.
This is part of a new public sector finance training program by the University geared at helping the devolved units accelerate revenue growth.
The workshop further targets to boost the level of strategic policy innovations around own source revenue (OSR) generation to reduce reliance on grants and allocations from the central government.
Strathmore said the specialized training was relevant to all counties "regardless of the stage or level in automation".
The training is also in alignment to the Commission for Revenue Allocation (CRA's) policy on improvement of human resource capacity that encourages the development of strong and innovative fiscal strategies in counties to increase revenue," the university said in a letter addressed to county Governors.
Revenue Enhancement is a relatively new concept and the workshop comes at a time when county governments are increasingly turning to automation in an effort to grow revenue.
However, new research by various bodies including Strathmore University has revealed that most of the governments deploying revenue automation systems have yet to realize an increase in own source revenue.
"Automation leads to efficiency but not necessarily a significant growth of revenue. What results to revenue growth in county governments is specialized revenue enhancement. Strathmore is scaling up training in this knowledge area to benefit more counties," said Dr. Joseph Sevilla, Director of Strathmore University's @iLabAfrica Research Centre.
Strathmore University has continued to work with a number of counties in the area of automation and trainings on revenue enhancement.
This includes Busia, Kwale, Turkana, Kisii, Laikipia, Kiambu and Tharaka Nithi counties. In Kiambu County- which runs Strathmore's CountyPro system for revenue automation, local inflows have grown tremendously with the Governor and county receiving multiple awards for two years running.
In 2015, for instance, local revenue in Kiambu County grew by 60% to account for nearly 7% of the Sh 33.74B in revenue collected by the 47 counties.
Take a quick survey and help us improve our website
Take a survey
Counties have several sources of revenue besides equitable share of revenue raised nationally, additional conditional (or unconditional) allocations of revenue and the equalization fund from the national government's share.
"According to the constitution of Kenya 2010 Own Source Revenue by counties includes taxes on property, entertainment, charges for services rendered and any other tax authorized by an Act of Parliament," says Tirus Wanyoike, who is heading the Specialized Revenue Enhancement Programme.
He adds:"Innovation and specialized enhancements around OSR is what can present the magic bullet for counties in realizing self-sufficiency." The workshop opens on 21st February, 2017.
About Strathmore University
Strathmore University is a leading not-for-profit University in the region, whose mission is to provide all-round quality education in an atmosphere of freedom and responsibility; excellence in teaching, research and scholarship; ethical and social development; and service to society.
Strathmore seeks to become a leading out-come driven entrepreneurial research university by translating our excellence into a major contribution to culture, economic well-being, and quality of life.
CAPTION: Strathmore University's Director of Research Centre @iLabAfrica Dr Joseph Sevila award certificates at the University Campus in Nairobi.