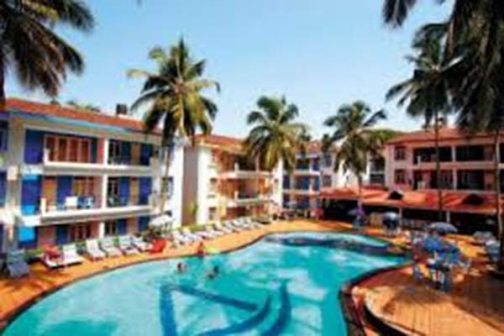 Entertaining guests at holiday resorts around the globe is the norm. Many resorts employ dedicated animation teams to keep their guests entertained throughout their stay.
Hospitality, aviation and wildlife expert, Prof Wolfgang Thome told Weekend Business that entertainment at leading resorts is almost a must. "It is evident that along the Kenyan Coast, beach resorts from Malindi, Watamu, Kilifi, Mombasa all the way to Diani have embraced this concept,'' Wolfgang who is based in Kampala, Uganda said.
He adds that without animators spicing up the holiday, holidaymakers stay would only be half worth of it. "Be it sporting activities like beach soccer, beach volleyball, water games like polo, tennis to squash and group workouts in the pools, a look at the daily programme shows the entire range of options guests have to partake in," Wolfgang said.
For example at Pride Inn Paradise Beach Resort & Convention Centre, the hotel has put together a team of budding animators under the leadership of veteran entertainment expert, Nicholas Mbwana.
Pride Inn Group, owners of the resort through their Group Managing Director, Mr Hasnain Noorani (pictured) said they acknowledge animation as a key department within the hotel set up. "Each animator knows what to do, so you can concentrate on your business goals,'' Noorani said.
Read More
"For this reason, we are laying special focus on animation given the fact that being a new hotel, a lot is expected from us in order to make a lasting impression on our guests."
One does not need to have special training to work as hotel entertainer. You must be aged between 18 and 30, have a high school certificate, good communication and foreign language skills.
Villa Rosa Kempiski Hotels Director of Sales, Ann Murungi said that animators keep every hotel guest busy. "They are particularly important for a travelling family that has kids, they keep them busy throughout their holiday stay," she said.
Machakos-based Gelian Hotel General Manager, Mr Ali Kibwana said animation is a subsection in the hotel mostly liaising closely with the health club and spa. "It is mostly found in resorts at the coast. They are in resorts because of the nature of guests. Resorts have a huge percentage of its guests coming for leisure contrary to city hotels whose bulk of guests are on business trips," the hotelier said.
Kibwana said that guests on leisure spend quality time in the hotel and they need to be kept engaged so that their stay is memorable.
This leads them spending more on auxiliary services at the hotel like scuba diving, deep sea fishing, drinks and snacks at the swimming pool, which is additional revenue for the hotel.