Chase Bank used Islamic banking product to sanitise bad loans, the Kenya Deposit Insurance Corporation (KDIC) has said. The banking sector insurer mandated by law to take over banks once they are placed under receivership, said it is considering removing the lender out of receivership after a successful rescue plan.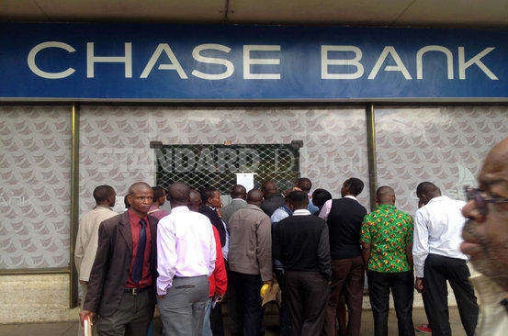 "The bank suffered due to adverse publicity and insider borrowing. We recovered assets that were being sanitised out of the bank. It was nothing to do with Musharakah (an Islamic Banking product)," KDIC acting chief executive Mohamud Mohamud said at a media briefing. His revelation is contrary to what the bank's former directors told Parliament recently.
Former Chase Bank directors hit at their auditors of 20 years, accusing them of professional ignorance. They told legislators that incidentally Deloitte had no issue with Musharakah in previous three years during which they audited Chase Bank and the same Islamic Banking product.
But the revelation by KDIC is set to embolden Deloitte which had come under heavy criticism from the bank for throwing them under the bus. Chase Bank was placed under receivership on April 7, 2016 after panic caused a run on the bank. Kenya Commercial Bank (KCB) was appointed by KDIC with endorsement of the banking sector regulator to manage the bank while in receivership under limited business.
It was reopened on April 27, and depositors have been allowed access of up to Sh 1 million. Mr Mohamud said withdrawals have significantly dropped by 90 per cent and transactions of Sh5.4 billion made through the system. He revealed that about 1,343 new accounts have also been opened and Sh2.7 billion in loans recovered further restoring confidence in the bank. "We are currently monitoring the bank with a view to lifting receivership in due course. There are also efforts ongoing to collateralise existing loans and recover funds that were obtained irregularly," he said.
Read More
On Imperial Bank, Mr Mohamud said at least 87 per cent of depositors have been able to access their accounts up to a maximum of Sh1 million. "So far over 18,677 depositors have been paid. Forensic audit reports showed that there was widespread manipulation of IT system to conceal the financial malpractices, an indication of money laundering and cheque kiting schemes in the bank and huge bad loan book," Mr Mohamud said. He said payments have however been suspended due to the numerous cases filed in court.
The other bank the institution has been battling to rescue is Dubai Bank which was placed under receivership and almost immediately into liquidation in August 2015. "We found that Dubai Bank had liquidity and capital deficiencies, high non-performing loans levels and weak corporate governance structures," Mohamud said.
By the beginning of June only 781 depositors out of 7,743 accounts had been paid a total of Sh48.5 million out of the expected total payout of Sh123 million. It is not yet clear why only about 10 per cent of the account holders have put in a claim of their refund but KDIC said some people had small amounts of money and they found filling forms a tedious process.