Civil rights groups back Treasury CS Rotich on foreign travel ban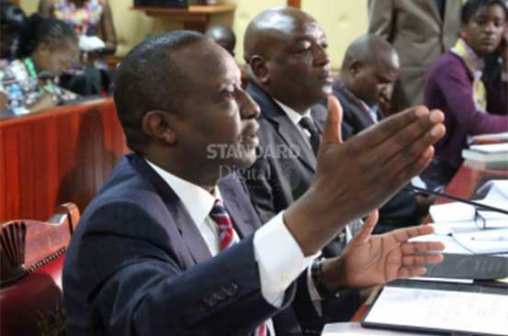 NAKURU, KENYA: Civil rights groups in Nakuru County have backed Treasury Cabinet Secretary Henry Rotich's move to ban all international bench-marking and study tours by national and county officers.
Addressing journalists in the county after a public accountability meeting, officials of Nakuru Peoples' Accountability Forum and Center for Enhancing Democracy and Good Governance (CEDGG), said they have written to foreign missions in Nairobi to deny Governors, their deputies, Speakers of County Assemblies and members' visas to travel abroad.
They noted that foreign travel and conferences were fast draining most county coffers and no action was being taken to curb lavish spending at both county and national governments.
"We recommend that monies spent on foreign travel and conferences without valid documentation as shown in the reports of the auditor general for both levels of government be recovered from state officials," Simon Nasieku, the chairman of the Nakuru Peoples' Accountability forum said.
The civil rights groups have also written to the Ethics and Anti-Corruption Commission (EACC) inviting them to conduct life-style audit of Nakuru County Government senior officials including the Speaker of the County Assembly and her clerk.
Mr Nasieku said the recommendations contained in the report of the Auditor General Edward Ouko for both the executive and assembly must be implemented to recover millions of shillings lost in suspicious transaction in the financial year 2013-2014.
The reports of the Auditor-General released recently exposed ruthless expenditure and blatant theft of public funds at both the County Assembly and Executive in the financial year 2013-2014.
The civil rights groups piled pressure on Governor Mbugua and the assembly to act on the report.