Smuggling rocks Kenya mining sector, leads to loss of billions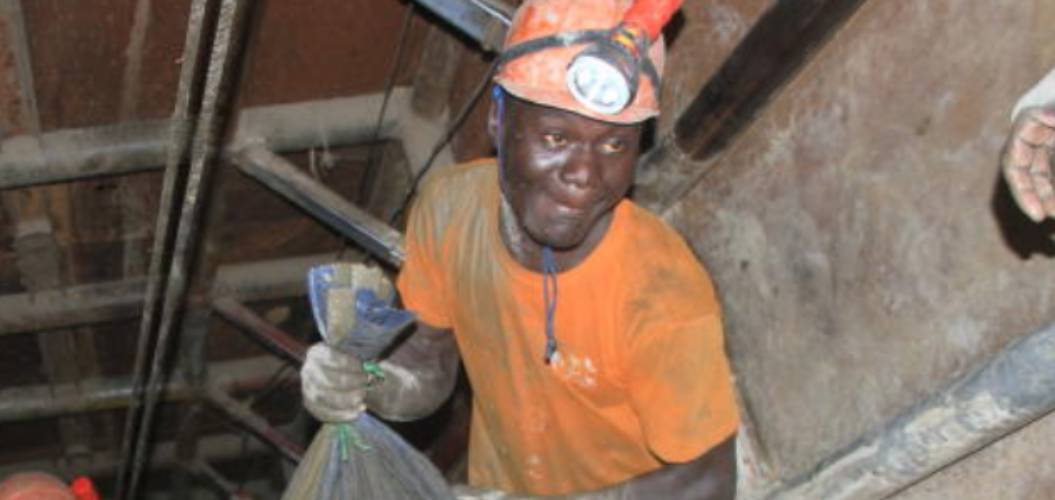 Kenya could be losing billions of shillings in tax revenue and foreign exchange earnings as huge amounts of minerals produced locally are sneaked out to neighbouring countries for onward export.
The Petroleum and Mining ministry has partly blamed the widespread smuggling of precious stones for the decades-long decline in the industry.
The mining sector last year contributed a paltry 0.8 per cent of the gross domestic product, a drop from 2.5 per cent in 2014.
This is despite its much-touted potential, with the ministry's documents indicating the country is endowed with a wide range of minerals.
The government has in the past said the industry could fetch Sh272 billion in direct revenues annually, but this is currently at about Sh67 billion.
The Mineral Rights Board singled out Chinese and Sri Lankan nationals operating in the country as among the key perpetrators of the smuggling.
"In terms of how pervasive, there is quite a significant amount of money that our country is losing because of smuggling," said the board's chairman Stephen Kuria during a virtual forum Thursday.
"One of the things we need to address are the root causes of that. Why do people smuggle, for instance, gold to Tanzania or Uganda while the price is the same?
"You find the smugglers look at such things as where there is low tax and that is where they will take the minerals."
He added that other jurisdictions including South Africa, Ghana and Australia have police units set up to specifically deal with mineral smuggling, a direction that he noted Kenya might consider taking.
"It is not just Kenya but something that happens in other countries including Tanzania. Smuggling needs to be a country collaborative effort… you will find gold coming from DR Congo to Kenya, which will then go to Uganda or Tanzania," Kuria said. "I don't think we have capacity and are equipped to deal with it, but our agencies are looking at the loopholes to seal them."
There are only two major mining companies operating today, reflecting the industry's decline. Base Resources mines titanium in Kwale County while Magadi Soda Company is based in Kajiado.
The two account for 73 per cent of the industry, with the balance coming largely from artisanal miners.
Some companies have shut down due to a mix of factors including their own internal challenges.
In addition to smuggling, other challenges that the sector faces include inappropriate use of explosives and restricted chemicals at the mines that has been detrimental to the health of workers, at times fatal.
Small-scale miners have also received little support from government while the State has also put in little investment in acquisition of geological data, which can be used to pull in investments to the sector.
Kuria said that while Kenya has spent $31 (Sh3,370) per square kilometre in acquisition of geological data, Tanzania has spent $102 (Sh11,000) per square kilometre, putting the latter's mining sector way ahead.
Kenya has also been slow in implementing the relatively new Mining Act, 2016, to the extent that royalties that have been prescribed due to the community have never been forwarded to the respective beneficiaries despite mining firms remitting the dues to Treasury.
Kuria said the government is looking at a review of the law to offer clarity as well as make it easier to implement.
"We are looking at reviewing the Mining Act, the policies and regulations," he said.
"We are looking keenly at certain regulations such as local content and ensure that we do not have just cleaners working in the mining industry, we want geologists and mining engineers to get a chance to work in the industry."
Petroleum and Mining Principal Secretary Andrew Kamau said the government recently embarked on an exercise to map out Kenya's mineral wealth.
"The geological survey is currently underway…we are 50 per cent done and should be finished in the coming months," he said.
The survey attracted some controversy after the government in 2017 awarded a Chinese firm a Sh7 billion contract to do the job. This was later cancelled following concerns about the cost as well as entrusting foreigners with such information.
Kamau on Thursday said the survey "is being done by Kenyans". A 2015 report that consultancy firm McKinsey prepared for the government indicated that the full potential of mining could be in the region of $2.5 billion (Sh272 billion) in direct revenues annually.
Kenya has about 20 proven key minerals that include titanium, gemstones, niobium and gold. Niobium, a rare earth mineral, remains among those that could bring significant value but remains unexplored.