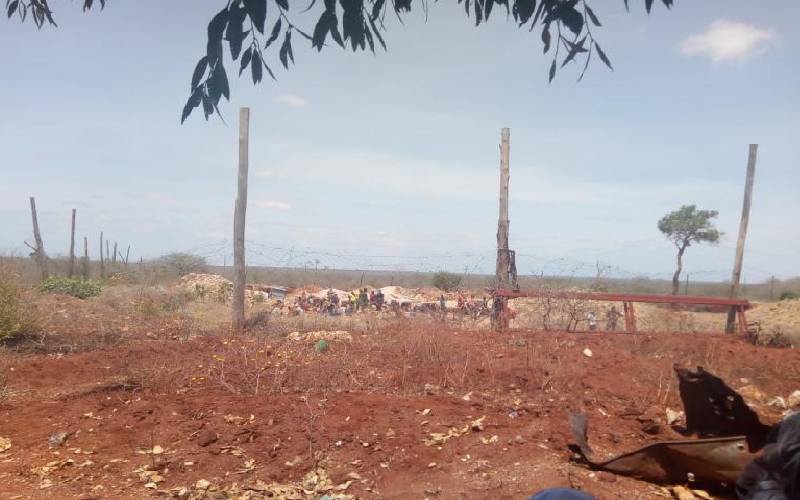 Taita Taveta County executive has opposed plans by the assembly leadership to invite investigators to probe how six disputed vast ranches in Kasigau location were allocated to non-locals.
Read More
Lands Executive Mr Mwandawiro Mghanga and county chief officer Reuben Ngeti noted the invitation of the Ethics and Anti-Corruption Commission (EACC) and Directorate of Criminal Investigations (DCI) to investigate the ownership of the ranches would be a waste of time and resources.
"The use of the EACC and DCI to investigate how non-indigenous people were allocated land in the area will take time to resolve the land dispute involving Kasigau location residents and management of these ranches," said Mghanga.
He added: The county assembly has the powers of the High Court and it should use its mandate to resolve the matter instead of resorting to State agencies to investigate the ownership of these ranches."
The ranches, among them Wushumbu, Mbale, Kambanga, Bura, Amaka and Dawida form a total 185,000 acres and are rich in ranching, mining and tourism.
"I have tried my best to compel the management of these ranches to bring ownership documents. The assembly should summon the ranch managers to bring ownership of their ranches, failure to which the House should decisively deal with them," stated the CEC.
Furnish house
Mghanga and Ngeti were summoned after they failed to furnish the House with ownership documents of the disputed ranches as demanded by the area MCA.
Area Ward Rep Mr Abraham Juma had demanded that the executive furnishes the Lands committee, chaired by Frank Kichoi (Chawia), the ownership documents of the six ranches, minutes of three years' AGM and audited financial reports, certificate of incorporation and memorandum of articles of association.
Other documents the MCA demanded were receipts of the land rent and rates, annual returns of companies for the past five years and a detailed development plan and maps of the disputed ranches.
In his statement, Juma demanded to know how the ranchers were incorporated as limited companies.
"The people of Kasigau have suffered one of the worst historical land injustices. They are demanding their land rights and are desperate and impatient," Juma told the Executive.