Centum still in property market, to build 4,327 units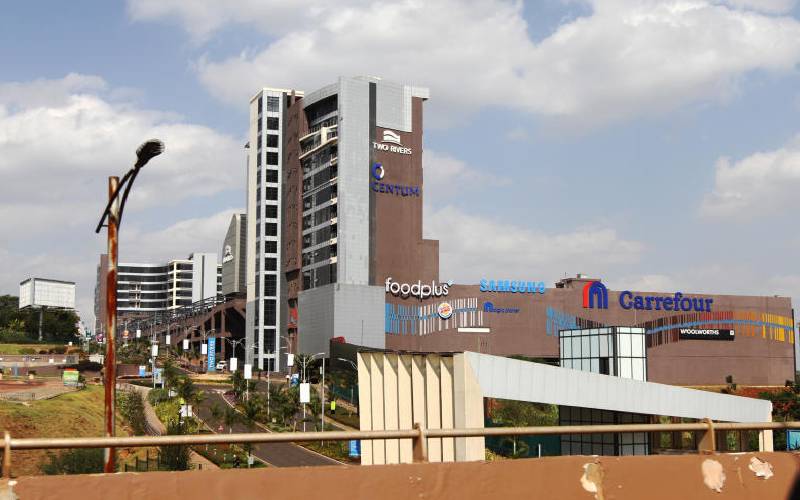 Centum Investment Group has not quit the property market.
Instead, the company will take a break from new commercial development even as it focuses on its existing projects including Two Rivers Mall, the largest shopping mall in the region.
Responding to an article carried by our sister publication, Financial Standard, Centum Real Estate Managing Director Samwel Kariuki also said that the Nairobi Securities Exchange-listed company had not recorded any losses on its property business.
The entire property market, according to the article, has been going through some turbulent times with several surveys showing that rental prices were either declining or stagnating after an extended period of growth.
Kariuki said Centum has 1,442 housing units under construction, of which 999 are already pre-sold, with a revenue potential of Sh7.8 billion - representing a pre-sale level of 70 per cent.
First phase
"The 1,442 units under construction are the first phase of a total approved programme of 4,327 housing units, as explicitly set out during the company's investor briefing on June 12, 2020," he said.
He added that more than 426 of the units under construction are projected to be complete and handed over to their owners in the financial year ending March 31, 2021.
"Customers have already paid over Sh2 billion cash deposits for the houses. The projects are debt-free and self-financed," said Kariuki.
In an interview with Financial Standard, Kariuki said the company will not develop new commercial rental property in the next five years.
"We are not developing any commercial or retail space over a five-year period. We're focusing largely on the affordable residential," said Kariuki.
"The only commercial space we're managing are the Two Rivers."
According to financial statements released by Centum for the 2019/2020 year, the mall leasing level currently stands at 81 per cent compared to 71 per cent at the end of March 2019.