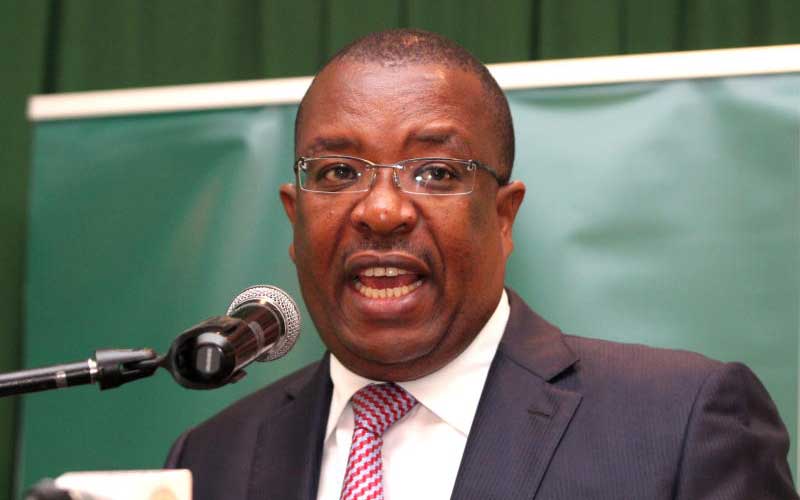 Co-operative Bank's profit after tax remained unchanged at Sh3.6 billion in the first three months of this year as provisioning for bad loans and staff costs ate into its profit margin.
The bank attributed the performance for the period ended March 31, 2020 to an increase in both non-funded and interest income, in a period that saw it restructure loans valued at Sh15.3 billion.
Read More
Non-interest income, which includes fees and commissions, grew by 19 per cent to Sh5 billion, while net interest income from loans and advances increased by a slower rate of 8.5 per cent to Sh7.5 billion.
This brought Co-op Bank's total operating income to Sh12.5 billion compared to Sh11.1 billion in the same period last year.
However, operating expenses grew by a higher rate of 20.6 per cent to Sh7.3 billion from Sh6 billion, eating into the revenues that the publicly-listed bank raked in during the period under review.
The bank attributed this to increased provisioning for bad loans, with the bank setting aside Sh900 million as a cover against possible default.
This was an increase of 80 per cent from Sh501 million that the lender had provisioned as of March 2019. Funds set aside to insure against defaults will only increase in the subsequent quarters, with businesses shutting down and people losing their jobs.
"The Group notes the historically unique operating environment occasioned by the Covid-19 pandemic, which has brought about unprecedented economic and social disruption throughout the world," said Group Managing Director Gideon Muriuki.
Although the economic effects of the pandemic are yet to begin manifesting on banks' balance sheets, analysts believe with a lot of borrowers being left without a source of income, most of them will struggle to service their loans.
Central Bank of Kenya (CBK) has brokered a deal with financial providers that will see repayment of personal loans extended by up to a year.
However, borrowers have to demonstrate that their finances have been negatively impacted by Covid-19. Co-op Bank's loan book during the period under review grew by 9.8 per cent to stand at Sh276.2 billion compared to Sh251.6 billion last year following an accommodative monetary policy that saw CBK lower its benchmark lending rate and cash reserve ratio.
The bank also put more of its cash in Treasury Bills and Bonds, with the investment in government securities growing by 11.5 per cent to touch a high of Sh115.9 billion during this period.
As a result, total assets grew by Sh44.7 billion to Sh470.4 billion from Sh425.7 billion recorded in the first quarter of 2019. On liabilities, customers' deposits grew by 6.9 per cent from Sh317.8 billion to Sh339.6 billion.
The bank's share of debt from development partners grew to Sh27.4 billion, having borrowed an additional Sh3.7 billion during the period under review.