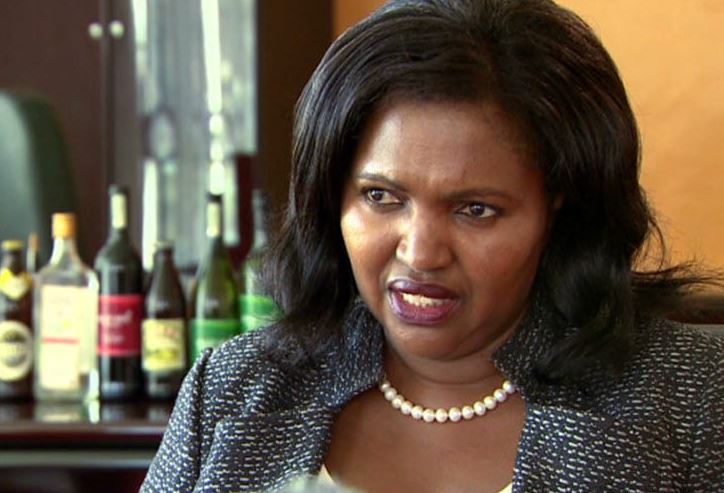 The Nakuru County Government through Governor Lee Kinyanjui and the KNCCI has thrown its weight behind embattled Keroche CEO Tabitha Karanja following claims of Sh14 billion tax fraud. In a statement, the governor criticises the DPP and the DCI offices over the manner it was treating upcoming entrepreneurs. This came as Tabitha Karanja and her husband Joseph Muigai spent the night at their office in Naivasha as DCI and KRA offices waited outside to arrest them. Karanja has attributed her woes to Keroche's competitors after launching KB Lager.
SEE ALSO: State drops murder charges against Keroche heiress murder suspect
"Courtesy demands that the DCI or KRA officers summons us over the tax allegations but this has not been done and we see the hand of our competitor in this," she said. On Wednesday, DPP Noordin Haji issued orders to arrest the couple for failing to remit taxes running into Sh14 billion from 2015, an allegation the company has denied. In a statement, the governor noted that the quest to enhance tax collection must be balanced with the need to protect businesses and save jobs. "We are greatly saddened by the manner in which KRA is treating local investors and in particular how they have treated the Keroche Industries," he said. Kinyanjui said that there were over 500 employees who are directly engaged by the company and thousands of others who are indirect beneficiaries adding that they stood to lose their jobs if the matter was not handled amicably.
SEE ALSO: Suspect in Keroche heiress murder case ordered to undergo mental test
"While there may be tax matters that require redress, it would be an act of utmost betrayal to Kenyans who have built their businesses over the years to be reduced to fugitives," he said. The sentiments were echoed by Lakeview MCA Karanja Mburu who said that Keroche was one of the major investors in the county. He added that the 2010 constitution provided a mechanism for Alternative Dispute Resolution adding that the issue could be resolved amicably without chest-thumping. "The country should not criminalise local investors at the expense of multinational companies and we are wondering what happened to the ideology of buy Kenya build Kenya?" he posed On his part, the chairman KNCCI Naivasha Branch Stephen Thuo retaliated that jobs were at risk adding that the government was not supporting investors like in other countries.
SEE ALSO: Bia Tosha loses bid to control 22 routes
"We must treat the owners of capital with caution otherwise we shall be staring at major job losses and loss of confidence from investors," he said.