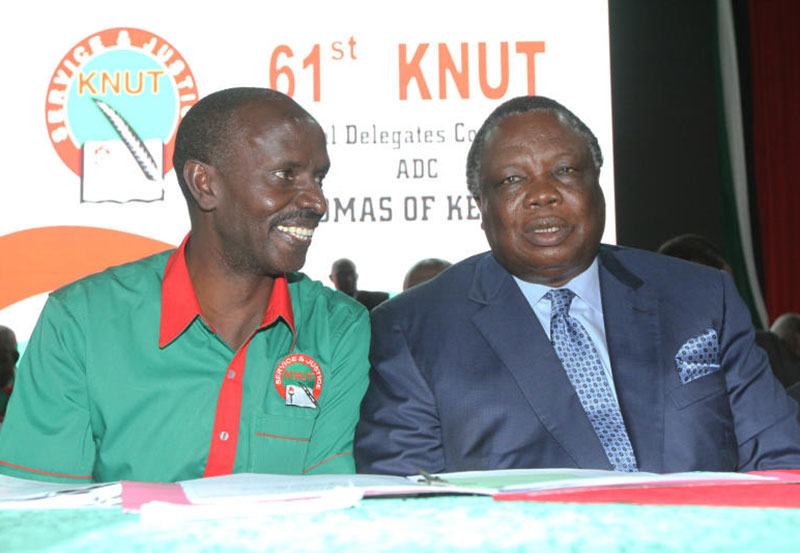 Workers have threatened a nationwide strike over the impending deduction of 1.5 per cent of their salaries to finance President Uhuru Kenyatta's housing plan.
Central Organisation of Trade Unions (Cotu) joined the Kenya National Union of Teachers (Knut) in rejecting the plan, citing lack of structures to manage the fund.
Speaking during Knut's 61st Annual, Delegates Conference, Atwoli said no worker's salary would be deducted next year until a proper fund was in place.
"We want to know who will be involved in this deduction exercise. Nobody should just wake up and say 'I want your shilling'," said Atwoli.
Atwoli said workers would first block the initiative through the court.
Read More
"Come January no single cent from our 2.5 million workers will be deducted to fund the housing project," said Atwoli.
Atwoli claimed that despite Uhuru's directive on July 5, to Housing Principal Secretary Charles Hinga to constitute a board, no action has been taken.
"This board is supposed to discuss how the deductions will be used but Hinga has never held wider consultations with the workers," said Atwoli.
But the PS maintained that the levy will be charged.
"This thing has been signed and will take place in 2019," said Hinga.
Atwoli's stand builds on Knut's position that rejected the fund arguing that it would further reduce teachers' salaries and was not part of Collective Bargaining Agreement signed with the government.