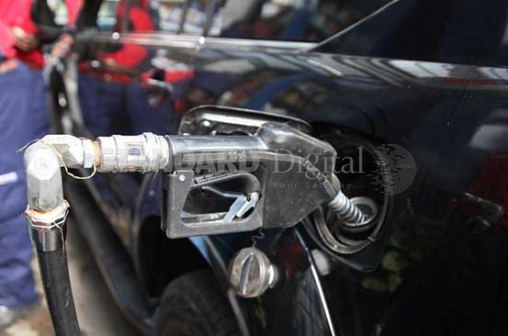 Motorists won a temporary but major relief in the April fuel price reviews announced yesterday where petrol prices fell by nearly Sh5 per litre.
It could, however, be a temporary one-month relief as global prices rise to levels last seen in November 2015.
Prices of diesel and Kerosene, however, rose marginally, by Sh0.53 and Sh1.81 respectively, in the schedule released by the Energy Regulation Commission.
Higher costs for the two products are a reflection of the pricing of crude oil in the global markets where major producers are jostling to reach a deal that freezes production to reduce stocks.
"The average landed cost of imported super petrol decreased 11.90 per cent from $ 473.84 per tonne in February 2016 to $417.46 per tonne in March 2016," ERC said in its statement, while announcing the prices that will be applicable till May 14.
Read More
Residents of Mombasa, who are closest to the port, will get the full benefits of the price drop, with motorists paying Sh83.20 for a litre of petrol and Sh64.63 for diesel. A litre of kerosene will retail at Sh36.94.
Consumers in Nairobi will see a marginal Sh0.14 drop in petrol prices and will pay a maximum of Sh86.50 per litre from the previous Sh86.64. Diesel will retail at Sh67.88 a litre and kerosene at Sh39.62. In Nakuru, petrol will cost Sh87.26 a litre, while diesel will retail at Sh68.84 and kerosene at Sh40.51. In Kisumu, consumers will part with Sh88.47 for a litre of petrol, Sh70.05 for diesel and Sh41.54 for kerosene.
The drop in petrol price has been sustained since the pricing review in mid-August, following a slump in valuations for crude oil that has bottomed out since February in the global markets.
Major petroleum producers including Saudi Arabia and Russia have a scheduled meeting this weekend in Doha, Qatar, whose possible outcomes is an agreement to place a cap on production by the individual countries.
Kenyans can only hope for a 'no-deal' to ensure that the supply glut is sustained to keep the prices down. May prices are however expected to be higher considering that the pricing formula has incorporated the current global prices, when the selected importers are procuring the products before they are shipped to Kenya.
Products that are selling between today and May 14 are priced using the March average ($38.20 per barrel) – which is 15.7 per cent higher than the February 2016 prices ($33).
ERC cited that the landed prices of diesel and kerosene had risen by over 3.7 per cent, while Kerosene jumped by almost 7.5 per cent, to justify its decision. The rise in the prices of the two products, diesel and kerosene, are sure signs that the pricing of petroleum products had started rising.
Globally, crude oil prices have recovered gradually since the dip seen last year where the cost of a barrel, equivalent to about 158 litres fell below Sh3,000 ($30) in February.
In current pricing in the international markets, crude oil is above Sh4,400 ($44), amid a strong push by the major producers to cut production as a means to shore up prices.
ERC has in the past explained its pricing formula, citing that the heavy taxation on petroleum products including petrol meant that the impact of a fall in international prices is understated while an increase is exaggerated.