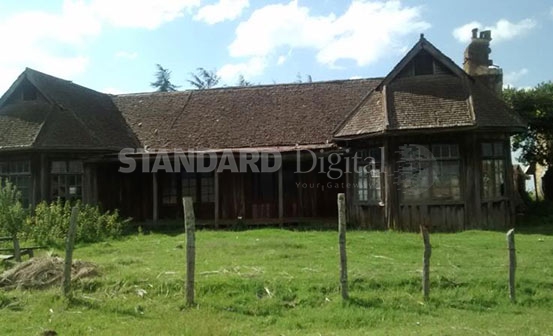 Carbon sinks which include forests and even oceans absorb carbon dioxide and slow down global warming to keep our weather systems in equilibrium.
They are not different from the sink in your house which drains the waste to make the house clean and fresh. A septic tank does the same. What of emotion sinks, what absorbs our emotions to make our lives more pleasant and exciting? Since ancient time man has always tried to live a better life, free of worries and emotions. He has used different sinks, some successfully, others not.
Here is a list of the emotion sinks. Our traditional societies used dances to relax and let off worries and emotions. The dances were often age specific. Every community (I am told tribe is not a politically correct word) had its dances. Even today every community, county and country is known for its dance. For example, the Luhya are known for Isikuti, the Kikuyu have mwomboko and mugithi. The Zulus seem to have a grudge with the ground while South Americans have tango. I hope you saw President Obama dancing tango in Argentina.
Indians have their dances, and so are Native Americans and Maoris. Even developed countries have their dances. It is no wonder that dances took place after work or when people were stressed. There were war dances, marriage dances etc. Today, we are still inventing dances from azonto to kuduro. It is no wonder that dances are most popular with the youth, the most energetic and most emotional.
Dances have had a special place in our national psyche. Jomo Kenyatta loved them and every other president after him seems to have a special place for traditional dances. Curiously, the colonialists also loved dances. Former employees of Wazungus have interesting stories of how they used to dance for them. May be our leaders learnt from the colonialists.
Read More
Former employees of General Wainright near Nyahururu were transported to as far away as Kericho to go and dance kibata, a traditional Kikuyu dance. One former employee, Mzee Nduhiu from Gatarakwa has generously agreed to show me how they danced kibata for Wazungus when I pay him a visit soon. He told me he is a nephew of Dedan Kimathi, whose statue does not seem to show his missing finger.
General Wainright provided the dancers with the attire and other dancing paraphernalia. I was told by former employees that he forbade men who worked for him from wearing under wears. I'm doing further research to find out why.
The other emotions sink is games. Each country is famous for its games which often capture the citizens' emotions. The Britons, New Zealanders and South Africans have Rugby and Soccer. Japanese and Chinese have martial arts like Judo. Indians have cricket, never mind it was brought there by Britons. Canadians love their ice hockey as Americans love their football.
Though most of these games have been universalised, they all serve the same purpose; they absorb the national emotions, creating social harmony. Our obsession with English soccer is good for the emotional health of the nation-though we should be patronizing our teams. Do you notice how we celebrate our athletes in world championships? No one even remembers they are mostly from one community, Kalenjin. Surprisingly, no one ever asks for quotas in our teams. I would like to see a Kenyan Indian in marathon...
Without emotion sinks, it is no wonder campus men are killing each other over girls. If you found your girlfriend with another man, the best thing to do is to celebrate, because it shows you chose the wrong girl... Games are also class conscious. Soccer is the game for hoi polloi while archery, golf and polo are for the affluent. Even intellectual games are class specific. Scramble is more popular with hustlers than the moneyed.
Marriage is a prison?
Games absorb emotions because of competition. It is unfortunate that we don't put enough money and focus on games. The money we give to NACADA should be given to sports. With more sports, we would have less alcoholics and drug abusers. Such abusers use drugs as their emotion sinks. It is no wonder drug abuse is common among the affluent and the lower classes. Both have free time which often stirs lots of emotions.
Games can help dissipate political emotions; we fight in sports instead of elsewhere. Imagine a golf game between Uhuru Kenyatta and Raila Odinga. Or a soccer match pitting Siaya FC against Murang'a FC? Hobbies are great sinks; they distract you from the routines, absorb your emotions and give you a new lease of life. In Kenya hobbies are yet to become an integral part of our lives. Our schools can do better in introducing hobbies to children.
Sex is another emotions sink; it does not matter if it is legitimate as in marriage or prostitution. The amount of money that goes to sex either directly or indirectly makes it a very deep sink. We could, however, question its effectiveness because, like drugs you rarely get enough. It is no wonder advertisers ride on it to sell their products and services.
Marriage is another emotions sink. It has stood the test of time. Couples ought to share emotions, more than anything else. Have you noted that we often marry when we are very happy or very unhappy? It is contestable if marriage is still viewed as an emotions sink. Lots of youngsters think marriage is a prison, and source of unhappiness. But remember we marry because we are happy or unhappy. If unhappy, marriage is unlikely to make you happier.
Traditionally, witchcraft was a great sink because of its mystery. You could see a witch doctor for any problem, and he had solutions for all. Surprisingly, this sink is still around, despite prevalence of religion. Remember scapegoats? I would love to visit a serious witchdoctor - out of curiosity.
Religion has been a great emotions sink throughout history. Its mystery makes it such a powerful sink. It is no wonder religions are more prevalent among the poor, plagued by worries and emotions. Preachers know that, particularly in Kenya. Some countries like UK realised the power of religion and have the Queen as the head of the Anglican Church. In Europe the church held sway over generations of rulers and kings. It still does. Do you recall the fanfare behind Pope's visit to Kenya? The power of religion comes from its connection to afterlife and universality. When did you last pray?
We cannot forget work; why else do we have workaholics, men and women who focus all their time and emotions on work. Taking a leave is seen as a crime against self. If they take a leave, they will pass by to "check things out".
Sleep is another natural emotions sink. Once asleep, you forget your miseries and for the few hours of sleep, there is no social class, we are all equal. How can we forget technology? The phone has become the coolest emotions sink. Some think, the small gadget does not absorb any emotions, it amplifies them because it disconnects you from another sink, other people who can share your emotions through counseling or just talking. Noted the number of quarrels, deaths and even jail terms resulting from cellular phones?
Social media despite being abused is a great emotions sink. After all we no longer write letters. Emojis are trying to bring emotions into communications through the net. Some observers even claim politics has become another sink in Kenya. If you cannot solve your problems or take responsibility, just blame politics. The corruption is another sink, but a bad one. If corrupt people can tell the truth, money not backed by sweat is never a successful sink. It is a leaking sink.
War is another sink. We are still using it today, often coached in propaganda. Once other sinks fail, we often resort to war. Some have argued forlornly that death can be classified as the last sink, when all else fail.
Behavioural economics
You can add on the list. The truth is that as we shift from a developing to developed country, sinks will change in depth, breath and variety. It not an exaggeration to say that USA is a superpower because of managing our emotions not owning nuclear bombs. Ever wondered why so many movies originate from USA? Not convinced? Ever wondered why Afrosinema came before Nigerians started buying our banks and marrying our girls?
Countries that have functional emotion sinks have high longevity and high standards of living. We too can do the same. We need to improve on our emotion sinks which seems to be bursting through the seams. They busted in 2007 and the country burned.
Managing our emotions is what economics and politics are all about. That is not about to change. Most of the choices we make in life are driven by emotions, from what we buy to where we live and who we marry or even professions we pursue in life. Our dreams and aspirations are all about emotions. It is no wonder behavioural economics and finance are the new frontiers. The winner of 2017 polls is the one most likely to stir our emotions most...