Bitcoin reaches new highs as rally accelerates
BRANDING VOICE
By Agencies | April 5th 2021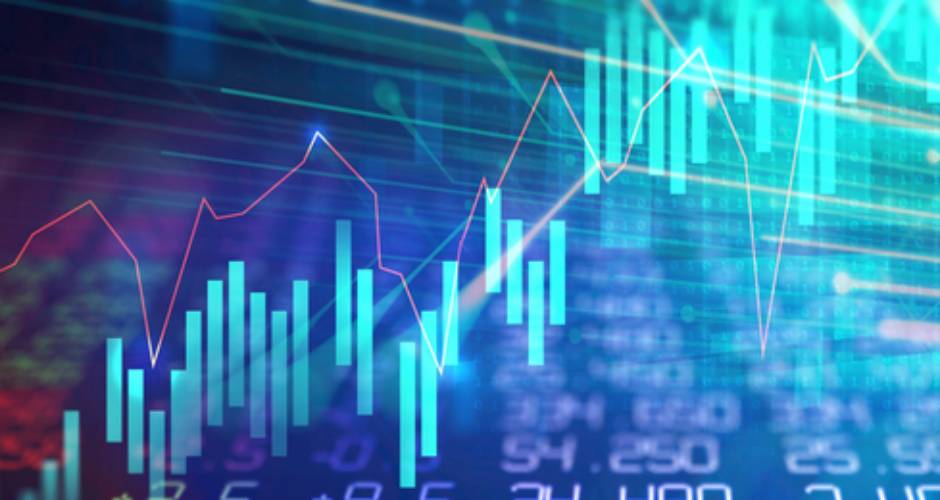 Bitcoin recorded new all-time highs early last month surpassing the $60,000 mark. This comes as a result of, suspected by financial analysts, the huge stimulus package by the US that helped boost this cryptocurrency on its record-breaking run leaving many skeptics stunned.
The world's most popular virtual currency managed to hit $61,394 at 0529 GMT and continued to hover around $60,000 as per the data provided by Coindesk. This comes just weeks after the cryptocurrency topped $50,000. Earlier this year, Bitcoin also smashed through 30,000 and 40,000 levels in January and has continued to triple in value over the last three months. The rise in this digital asset has been bolstered by increasing backing from corporate heavyweights and being seen as an effective inflation hedge.
Even though Bitcoin's value has been on a rollercoaster ride since the beginning of this year, registering both sky-high surges and stomach-churning lows, it has seen an increase in popularity. The Bitcoin buzz has consumed many media outlets and financial firms all around the world that are thinking of getting in on the action. The bitcoin frenzy managed to reach a fever pitch after many institutional, corporate, and financial organizations and investors expressed their desire of introducing bitcoin, whether it be for investing or as a means of payment.
Elon Musk, the chief executive of Tesla, announced back in February that his company had bought the US $1.5 billion worth of bitcoin. The announcement resulted in a flurry of enthusiasm as well as a quick surge in price for the cryptocurrency. This price jump has been good news for Musk in the short term. Tesla has also said that it was interested in letting consumers use bitcoin to buy the company's cars and SUVs.
Such developments have sparked widespread speculation that other big companies may also jump aboard the crypto bandwagon and add bitcoin or other cryptocurrencies to their balance sheets. Another reason for this is because Bitcoin is generating a significantly higher return than cash and bonds.
MicroStrategy, a software company, has also been actively buying bitcoin, converting about $425 million worth of cash in its treasury to bitcoin. Major financial firms have also been playing their part in helping validate bitcoin. The payments company, Square made a purchase of $170 million worth of bitcoin. Another financial payment giant PayPal was in many ways a pioneer of the bitcoin movement when it jumped into crypto in October 2020. It allowed its users to buy, sell and hold bitcoin and other currencies using online wallets.
Credit card processing behemoths such as Visa and Mastercard are also front runners, embracing cryptocurrencies as well. Mastercard has announced that it will allow customers to use some cryptocurrencies on its network later this year, although it is not specified which ones.
Take a quick survey and help us improve our website!
Take a survey
The $8 trillion asset manager, BlackRock, is taking up bitcoin as well as it has authorized two of its funds to invest in bitcoin futures. The Bank Of New York Mellon has also started to dabble into bitcoin.
Another reason why many investors have been flocking towards bitcoin is because of the perception that it would act as a good hedge against inflation. It would be a good hedge against a weaker dollar in the event that bond yields continue to rise.
Fears of inflation have returned now that President, Joe Biden, signed the $1.9 trillion stimulus package. There have been concerns about whether such a significant amount is really needed. Many people worry that the stimulus may result in the economy overheating and leading to much higher inflation.
Perhaps another reason for its adoption among investors is the ease of trade. Bitcoin is easy to acquire and the availability of trading platforms and software has completely transformed the trading game for crypto investors. Such platforms use advanced technologies to achieve profits on crypto booms. They prove to be quite effective for novice traders and investors, bitqt.org official.
The world's most popular cryptocurrency has also benefited from investors' recognition that bitcoin is scarcer than gold or other precious metals. This is because there is a cap of 21 million bitcoins that will ever be in existence, a conscious decision made by Satoshi Nakamoto, the anonymous creator of the cryptocurrency. Currently, roughly about 18.6 million bitcoins are in circulation.
Hence, Bitcoin supporters continue to argue that the cryptocurrency is like "digital gold" and may even replace the yellow metal eventually one day as the inflation antidote of choice. Keeping in line with this debate, Bitcoin has skyrocketed over this year so far while gold has fallen.