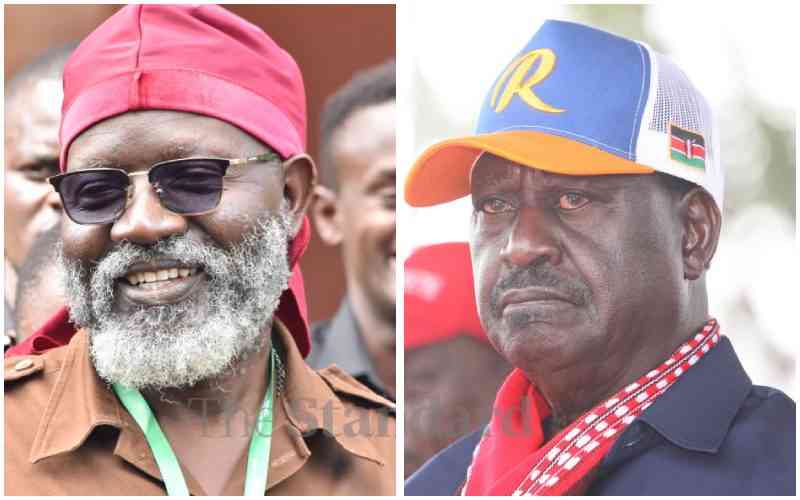 The Presidential Debate was only partly about the four candidates. It was also about the voters, and essentially the undecided voters who want to make up their mind.
The contempt card by the Azimio-One Kenya and Roots Party candidates was ill-informed and obtuse. It speaks of leaders with overblown egos and un-distilled contempt for the people.
Despite their unhappiness with the planning and with the competition, Mr Raila Odinga and Prof George Wajackoyah owed it to Kenyans to participate in the debates.
Wajackoya's outcry against discrimination by the organisers had some merit, however. As a Christian gentleman, I know King David did not make it to the 'presidential debate' when Samuel, the Prophet, was looking for the first king for Israel.
Besides, I have previously worked closely with Kenya's political class. I have witnessed pollsters offering to build popularity rating scenarios, to hoodwink voters. Terms and conditions apply.
Opinion polling in Kenya is, accordingly, misleading. That said, the Media Council, the Editors Guild, and their partners, did a sterling job. Pulling off debates in an often bigoted and unruly political environment is difficult.
The trademark Kenyan politician is a puffed-up windbag. He is a hollow chatterbox, in his element when running alone in chaotic political jungles. He excels in saying appalling things in unregulated forums, free from order and moderation.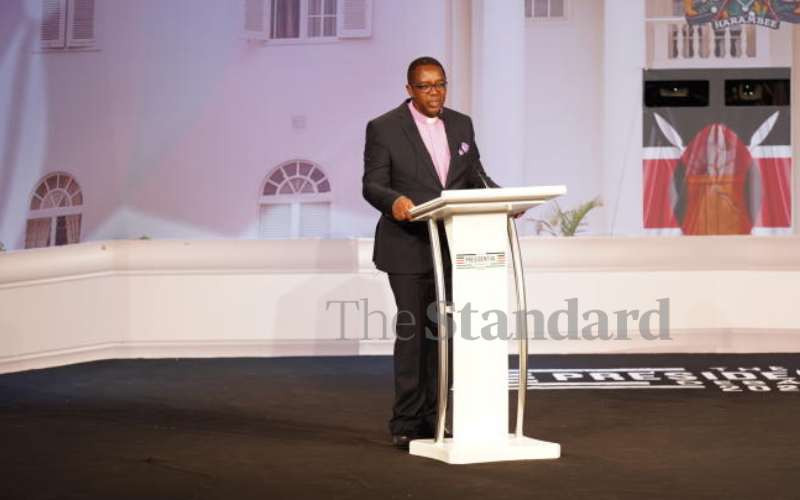 This type of person is nervous about disciplined debate with moderators, rules and protocols. It does not surprise me that Mr Odinga's handlers persuaded him to scorn Kenya's most organised civic forum this year. He has more than enough windbags around him.
The ODM windbags carried the day. They denied Mr Odinga a golden opportunity to attempt to tear into pieces his current political nemesis, Dr William Ruto, in a credible and convincing environment. The excuse about values, and the rest of the abracadabra and political mumbo-jumbo, does not wash.
ODM and Azimio already gave legitimacy to Dr Ruto by debating his deputy. It is simple. Mr Odinga's team feared an organised debate against Dr Ruto. Odinga bought into their fear. He now only feels safe when boxing Ruto's shadow from the safety of the political jungles. Period.
Regarding quality of the debates, I learned years ago, as a trainee broadcast journalist at the Kenya Institute of Mass Communications, that a talk show is as good as the host and the guest. A good guest makes for a premium show.
Yet, the host will raise or drop the bar. James Smart, Sophia Wanuna, Zubeida Koome, Ken Mijungu and Smriti Vidyarthi did a sterling job. As an elder practitioner, I am proud of those who have taken over from my generation. Our profession is in safe hands, in spite of everything else.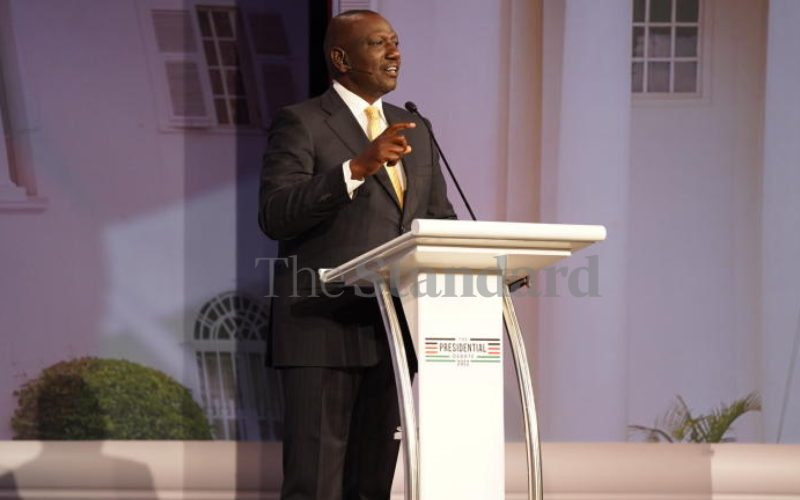 Eric Latiff was in a class of his own. Cool, level-headed, smart. Latiff is the proverbial still waters. He runs deep. He employed the pregnant pause to perfection. This is where the interviewer walks the guest into a silent trap. Not satisfied with the answer given, the host delays the next question. Silent, he looks the guest in the eye, as if to say, 'Really? Do you think we can buy that?'
Awkward seconds of silence get the guest running his mouth. He says the wrong things. When training newsmakers in media skills, we caution them to beware the pregnant pause.
Latiff's employment of the pause against Ruto was way superior to Yvonne Okwara's often cantankerous and disruptive courtroom cross-examination. If the objective is to dismantle the guest, you can still achieve it while remaining cool and pleasant like Latiff. You don't have to be restless, tetchy and nervy.
Focus on dismantling Ruto, however, aborted the things that should have come out in the 90 minutes. The hosts focused too much on why Ruto has not done President Uhuru Kenyatta's job well, rather than on what he proposes to do and how.
However, Kenyans now know Ruto and David Mwaure Waihiga a little better; and why they should vote for them or not. I cannot say the same for Odinga and Wajackoyah.
-Dr Muluka is a strategic communications advisor.