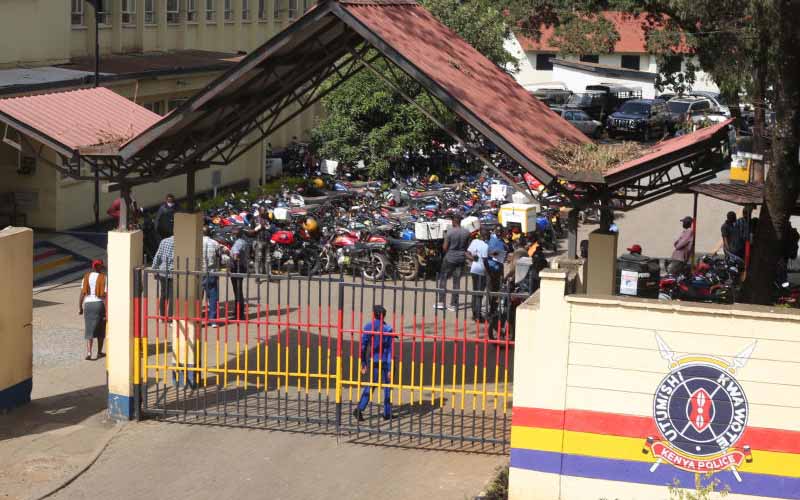 Our capacity for outrage is skin deep, even insincere. And it fizzles out like a droplet of fat on a blistering frying pan on the hot coals. It is all hot air, and nothing beyond.
I am looking at the smug floods of tears about a woman who has this week been grossly abused along Nairobi's Wangari Maathai Road. The motorist in a traffic mishap was sexually abused in broad daylight. And Nairobi looked on; cold, unmoved.
The oppressors were not boda boda operators, as we have been saying. They were Kenyans.
On July 17, last year, this column cautioned about a looming boda boda disaster. It read in part; "The boda boda fraternity typifies the anger, hate and frustration that is the life blood of our country. Ours is a nation whose self-seeking political class does not give a damn to the fate of its youth."
The narrative counselled on the need to interrogate and address the fountainhead of frustrations and hate in this class.
Especially, we pointed at the frustration of ending up in a dead end job that collectivises university graduates, school dropouts and sundry ignoramuses; all bound together in angry listlessness. Finally, the column pointed at the dangers of the soaring and searing informal solidarity in this class, whose membership runs into millions. We shivered at their potential capacity to stop the country – even to overthrow the established order.
And now this. A crass mob undressing and clobbering a helpless woman on the highway. She frantically screams for help. They are throttling life out of her. She is dying. The country just looks on. To see how she dies.
As I said last July, "The brotherhood of the frustrated angry is only epitomised in the public transport bikers. Beware Kenya's political top brass. Beware the slumbering middle class.
An insurrection that will shame Italy's 'Giuseppe Garibaldi and the Thousand' of 1860 is on the way. This is unless the political class wakes up, to deliver the hope it keeps promising and never delivering."
It is unlikely that anyone intends to deliver anything good anytime, soon. I am enlightened by Raila Odinga's campaign theme song, and all the failed promises in my backyard of Western Kenya.
Coming straight from our rich Luhya oral arts, the song cautions the unwitting, "Lelo, lelo ni lelo; asemaye kesho ni mwongo." This is to say, "Today is the day; whoever tells you tomorrow is a liar."
They recycle the same promises and nurture the same frustrations, the same anger and the same crass action.
The dead Mumias Sugar Company has become a sing song, as has the defunct Panpaper Mills of Webuye. They arrive fully loaded with promises of tomorrow at campaign time. Mumias and Webuye will rise and shine again. Nzoia sugar and Mudete Tea will spring back.
Believe them at your own risk. In Mumias, every few months to the polls, there are gimmicks of resuscitation, to woo the ignorant voter. The current effort is laughable.
Last year, the Government invited private bids to run the factory. How much did they intend to inject into the company?
Six notable bids were West Kenya Sugar, Sh36b; Tumaz and Tumaz Enterprises Sh29b; Kruman Finances, Sh20b; Pandhal Industries Sh8b; Kibos Sugar, Sh6b; and Sarrai Group, Sh5.8b. You just will not believe it. The bid went to the company proposing to inject Sh5.8 billion.
I am aware that aspects of these puzzling awards will be argued out in court, and I will not go into the merits and demerits. Yet, how do you push aside West Kenya's Sh36 billion, to award Sarrai's bid?
Do you want me to believe that you wish to restore operations at the firm? Are you not just up to some sinister agenda? I have often written here that the person to advise Kenya's political aristocracy is not yet born.
This class sits where others like Nicolae Ceausescu of Romania, Mobutu of Zaire, Reza Pahlavi of Iran and Macias Nguema of Equatorial Guinea sat before. Signs similar to those we see today were not good enough for them.
-Dr Muluka is a strategic communications advisor. www.barrackmuluka.co.ke