Our leaders have made us poor and we love them for it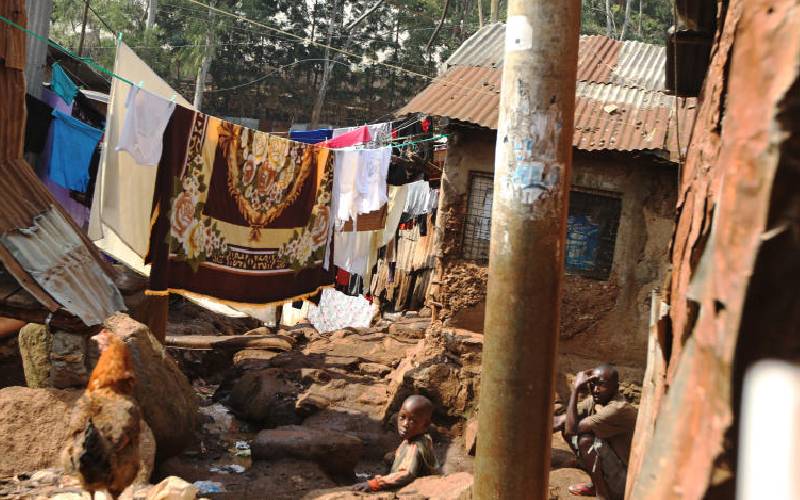 Poverty in the 21st Century is optional. Greg Mills says so in the volume Why Africa is Poor And What Africans Can Do About It.
Poverty is free-willed, both at personal and societal level. Nature has given us a pack of cards. How they have reached us is a factor of determinism, in the language of Nehru, and 18th Century French mathematician Pierre-Simon, Marquis de Laplace. We have little say on the cards we get.
Yet, what we do with them is a matter of choice. That is why shocking differences exist in the same family. Same father, same mother, same schools, different profiles. Africa is poor, Mills says, because the leaders have chosen poverty.
And the people want it that way. If they did not, the continent would not languish in poverty and misery. It would not be what the Afropessimists in The Economist described, in May 2000, as "the hopeless continent."
The Economist of May 13, 2000, put Africa's wretchedness to what the editors saw as the continent's bad environment. They blamed the sun, the soils and even the rains for the African condition! They reminded you of kindred pessimism by a European expatriate called Mr. Green in Chinua Achebe's gem titled No Longer At Ease.
Reflecting on corruption in Nigeria, even as early as 1960, the White man in the book said, " . . . over countless centuries the African has been the victim of the worst climate in the world and of every imaginable disease. He has been sapped mentally and physically. We have brought him Western education. But what use is it to him?"
More to the point, however, is Achebe's own contention. Achebe is assertive on Nigeria, "The trouble with Nigeria is simply and squarely a failure of leadership . . . There is nothing basically wrong with the Nigerian land or climate, or water or air, or anything else."
The Nigerian problem is Africa's problem, which nations like Kenya need to reflect upon as they embark on what could very well be yet another futile electoral season. To paraphrase the wise man, "The African problem is the unwillingness, or inability, of its leaders to rise to the responsibility, to the challenge of personal example, which are the hallmarks of leadership."
Basically, the sage is saying that Africa is preponderated with irresponsibility in high places. There is a square peg in every round hole of leadership; hapless and clueless, unsure of what leadership is about and, hence, the wretchedness that would lead a foreign editor in the United States to call us "a hopeless people, on a hopeless continent."
For, what is leadership in Africa? It is the choice of poverty over a rich comfortable life, at personal level and as a society. We crown it with the culture of scapegoating.
Our leaders understand that leadership is about using high office for selfish personal gain. Hence, in Kenya, we have heard it said, "It is our turn to eat." People run for political office not so that they can improve social order for collective public good, but so that they can eat.
Stealing and corruption are some of the foremost benefits of high office. You have, therefore, heard it said further, "We eat meat as you drool with saliva." You have heard, moreover, that Kenya loses Sh2 billion a day to theft from public coffers. Yet, we are unmoved.
The leaders choose to impoverish the country for personal gain. But, the people also do not mind. They are quite happy to run around politicians, hands stretched out for handouts. As the next season of handouts kicks off in earnest, Parliament is lifting campaign funds caps that IEBC proposed a little while ago.
The figures were already grotesque. For, President, for example, it was Sh4.4 billion. The president's salary is Sh1.65 million, or say Sh99 million over five years. It is not even Sh100 million, let alone half a billion. So why would you want to spend Sh4.4 billion to be paid Sh99 million? Our poverty is truly something we have chosen.
Dr Barrack Muluka, PhD [Politics & International Relations, Leicester, UK]. Strategic Communications Adviser.