Like in Bible times, we have taken to crucifying people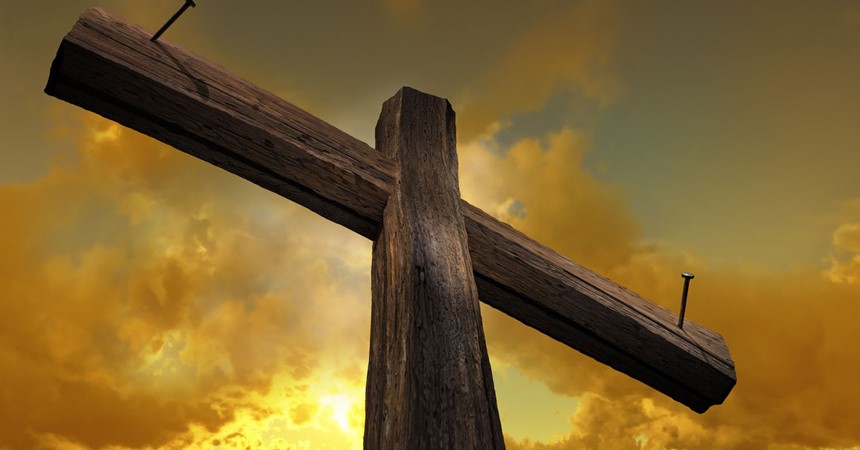 We live in the age of crucifixion. From Abidjan to Addis Ababa, and from Beijing and Hong Kong, all the way to Jeddah and Kampala, powerful legal deceptions can jail you. In the corridors of power and in social media, the clarion call is, "Crucify him."
The excitement in social media is especially in its element when concocting and broadcasting fake news. They fan it up at the speed of light. They embark on Palatine trials, that echo activities of 7 April, 30 Anno Domino. According to Biblical scholars, the 14th of Nissan in the Hebraic calendar, or the 7th of April in the Gregorian timeline, was the tragic night when Christ underwent sham trial.
Christ was shunted between Pontius Pilate and Herod, at the behest of accusations led by Caiaphas, the High Priest of Jerusalem. Also featured was the High Priest Emeritus Annas, who was also Caiaphas' father-in-law. These men of God sent Christ to Pilate and through him to the crucifying mob.
We are reminded of sundry crucifixions in our times. We have taken to crucifying almost everybody, out of what can only be put down as bloodthirst. Asked why the New Testament mobs were screaming, "Crucify him," we would be hard placed to find the answer. The four gospels do not mention any quarrel between the mobs and Christ. If anything, they mention a triumphal entry into the city of crucifixion. On Monday morning, the gallant entry rings with the razzmatazz of, "Hosana in the highest." The Kingly Prince of Peace arrives in clouds of glory, music, dance and drama. On Friday night, the same mobs are shouting, "Crucify him!"
Grip of haters
The world lived in the grip of haters. People derived fulfillment from hate, for no apparent reason. They remind you of the Orwellian "two minutes of hate." In the dystopian country called Oceania, people observe two minutes of hate in each hour. A telescreen on the wall shows footage of persons described as "the enemies of the state." It is not clear how, exactly, they are enemies. But, it is sufficient that they are thus denominated. The nation must exercise two minutes of hate against them.
Why would the State take the nation through such experience? Diversionary catharsis. That extreme change of feeling that comes through a form of discharge, or cleansing. A childhood friend once aptly explained catharsis. She said it was the experience that comes after emptying of bowels, after circumstances have forced you to hold tightly on to them, almost to explosion point. Mercifully, you get the moment and place to discharge them. A fresh feeling of cheerful relief and freshness overcomes you. You are renewed and restored, even by the emptying of the alimentation system.
Take a quick survey and help us improve our website!
Take a survey
Political hucksters and online trollers are relieved through the discharge of internal dirt. Hence, in the season of Easter, we are reminded of the collective emptying in Jerusalem in 30 AD. It was a discharge of emotions by a people who had no reason to hate. Luke's gospel has some very telling anecdotes. In the 23rd chapter, we read, among other texts, "When they came to the place called the Skull, they crucified him . . . the people stood watching and the rulers even sneered at him. They said, 'He saved others, let him now save himself, the Lord's Messiah, the chosen one.'"
Even high up there, in royal palaces, they crave catharsis. They will vent their pent-up emotions on people who have not wronged them, persons who have no quarrel with them. "The soldiers also came up and mocked him. They offered him wine vinegar and said, 'if you are the King of the Jews, save yourself.'"
Then, as today, criminals who should be in prison are among the loudest. "One of the criminals who hung there hurled insults at him. "Aren't you the Messiah? Save yourself and save us?'"
Mercifully, Easter also reminds us that good people will be found, even in the midst of crucifixion-minded mobs. "A large number of people followed him, including men and women who mourned and wailed for him. Jesus turned and said to them, 'Daughters of Jerusalem, do not weep for me; weep for yourselves and for your children.'"
Then there is where it is written, of insult hauling holier-than-thou criminals, "But the other criminal rebuked him. 'Don't you fear God? We are justly punished, for we are getting what our deeds deserve. But this man has done nothing wrong.'"
When the Lord has given up the ghost, terrible things happen. There is darkness at noon, an earthquake, and ripping of the curtain of the temple. A Roman soldier who has studiously followed the goings-on becomes the very first person to accept Christ, even before the resurrection, "Truly, this man was the son of God," he says.
A man called Joseph of Arimathea secures permission to inter the body. "Going to Pilate, he asked for the body of Jesus. He took it down, wrapped it in linen and placed it in a tomb . . . in which nobody had yet been laid."
It's up to each of us to decide where we are in this catharsis – to curse or to bless. Have a happy Easter.