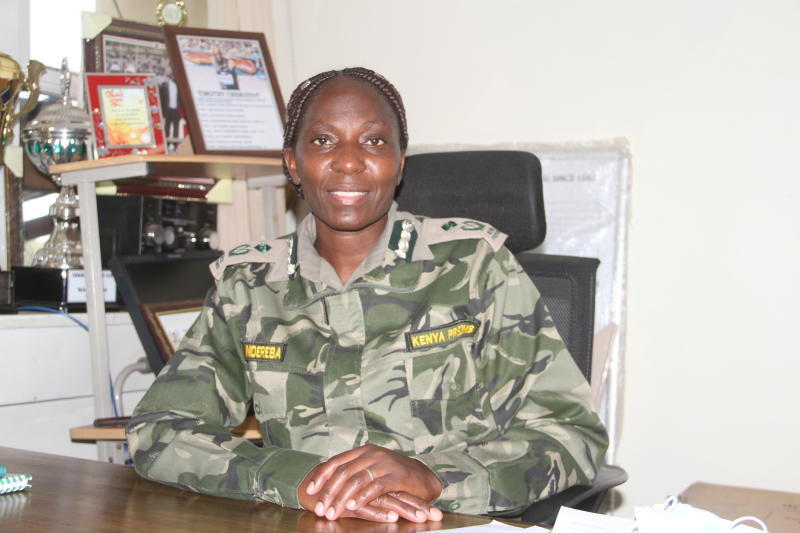 She retired in 2015 and is now an assistant commissioner of Prisons Services.
Nicknamed "Catherine the Great" for her impeccable and consistent top-level performances, Catherine Ndereba is now on mission to restore Kenya Prisons Services' lost glory in athletics.
Ndereba, 48, is a two-time world marathon champion and two-time Olympic silver medalist, and a former world record holder who won Boston Marathon four times and Chicago Marathon twice.
The athlete, who has since retired and is the assistant commissioner of Prisons Services in charge of sports, says her drive is to nurture careers of upcoming talent.
The third child in a family of nine, Ndereba picked up running from her father, who dominated the village races.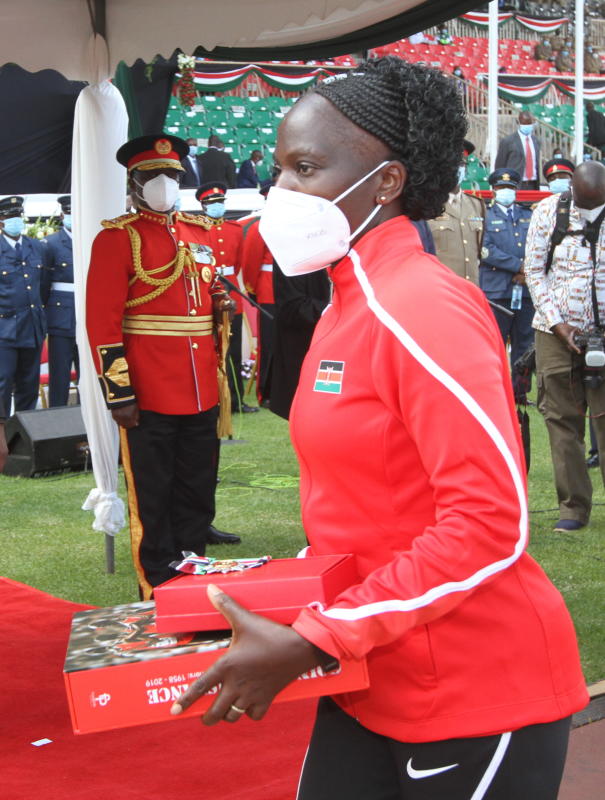 She started competing at Kahiraini Primary School in Gatung'ang'a, Nyeri County and went on to become the first woman to run a marathon in under 2:19.
"Since retiring from competition in 2015 due to a torn ligament that has not healed to date, I decided to concentrate on my work because I was identified by someone and drafted into prisons.
"I have to also identify the talent that can propel and give glory to prisons and the country," said Ndereba, who received State honour, Moran Order of the Burning Spear, from President Uhuru Kenyatta last December.
The mother of one continued: "During my time, none of the teams could beat Kenya Prisons in sport, especially women athletics squad, infact media used to refer to our women team as golden girls. My mission is to see the return of golden girls and even boys."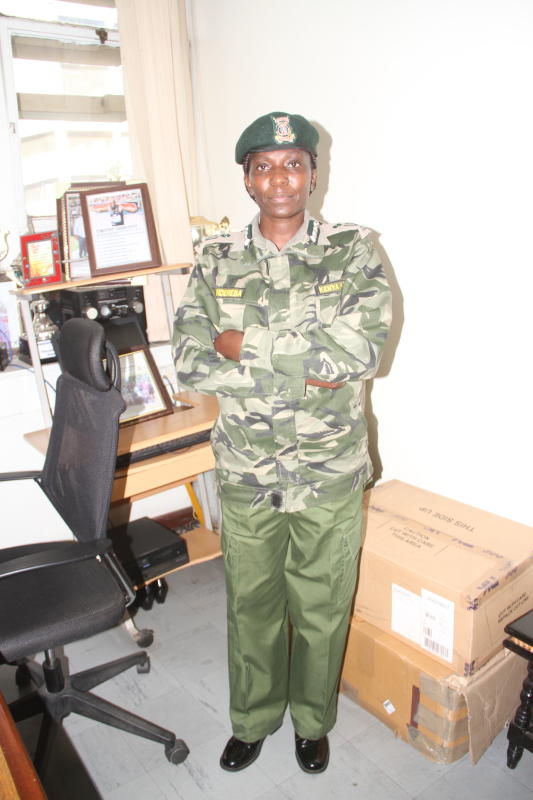 Some of the notable faces recruited into prisons includes Rosemary Wanjiru, 24, a fourth-place finisher at the 2019 Doha World Championships in women's 10,000m and last weekend's winner of the Prisons cross country championships.
Another top name is Cellipine Chespol, two-time world Under-20 steeplechase champion and Jackline Wambui, the reigning world Under-18 champion.
Ndereba, who joined prisons in 1994 straight from Ngorano Secondary School in Nyeri, is however concerned with the spate of doping cases among Kenya's athletes.
She says criminalising doping will be the best option to safeguarding the image of the country.
"Many things have changed since I retired. In fact, during our time, doping was very rare. It was difficult to hear someone has been sanctioned for taking banned substances.
"The way forward is to criminalise doping and the offenders sent to jail. I'm saying this not because I'm working with the correctional department, but it's the best option," she said.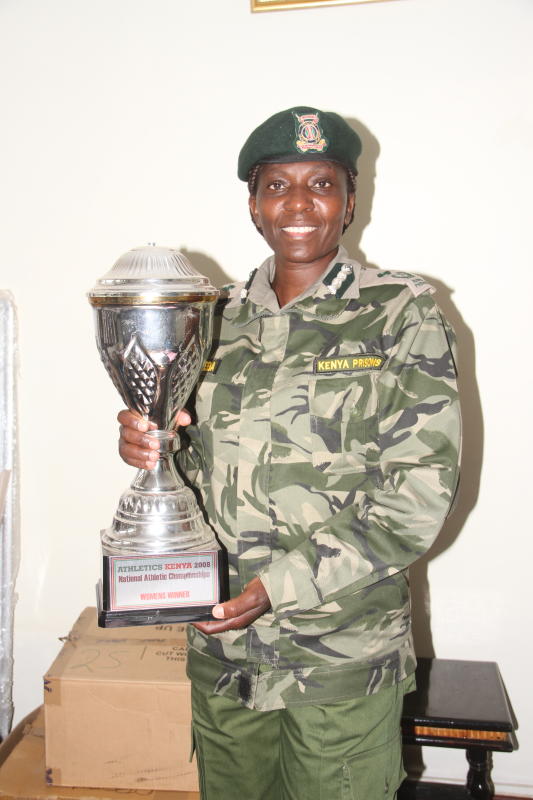 Looking back on her running days, Ndereba says a snub from Athletics Kenya (AK) during the team's selections for international assignment was her main driving force to stardom.
Unhappy with AK decision, Ndereba decided to concentrate on road races and made her marathon debut in Boston in 1998 and she finished sixth in 2:28:27.
"I used to get a lot of disappointments and negative comments from the athletics officials because my running style. I have shuffling running style, which makes me have short strides. It made me run conservatively, so there is a time I really trained well for cross country but again I never looked good to the selectors.
"So after the disappointment, I was entered to run my first Boston Marathon, though I finished top six, I was proud of myself and it opened doors for me in international races," Ndereba recalls.
In 2000, she won Boston and Chicago marathons.
She says her family, daughter Jane and husband Maina were and still are her support system. "Without them, I don't know if I could have managed all the accomplishments."