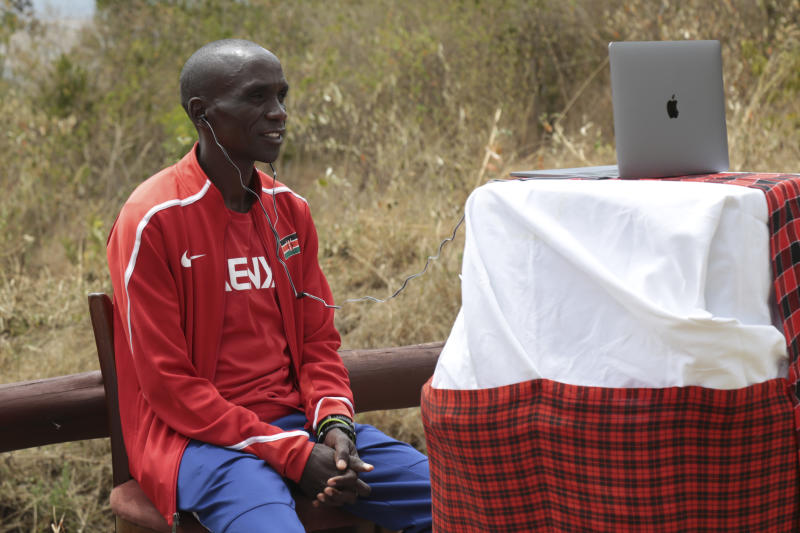 As the world continues to grapple with the coronavirus pandemic, the government through the Ministry of Tourism and Wildlife has turned its focus on sporting events and top-performing athletes to revive the ailing tourism industry.
The tourism industry, which was targeting to generate Sh189 billion in 2020/21 Sh22 billion more than what they collected in 2019, is among the worst-hit sector by the pandemic, losing Sh80 billion between February and June 2020.
Over two million people have lost their jobs since the country reported its first case in March.
But to achieve their aim of reviving the economy, the Ministry of Tourism in collaboration with the Ministry of Sports, are now targeting to fully exploit the untapped sports industry; sports tourism (sports following and fame of sports personalities).
And for the first time in many years, the Kenya Tourism Board (KTB) have handed a destination ambassadorial role to an athlete, legendary marathoner Eliud Kipchoge, to promote Kenya's tourism both locally, regionally and internationally.
Apart from the 35-year old world marathon record holder, who is set to start his marketing role abroad on October 4 when he competes in a new super-fast elite only London Marathon at the enclosed loped course in St. James's Park, KTB is planning to partner with other top performing athletes, six sporting entities and major events.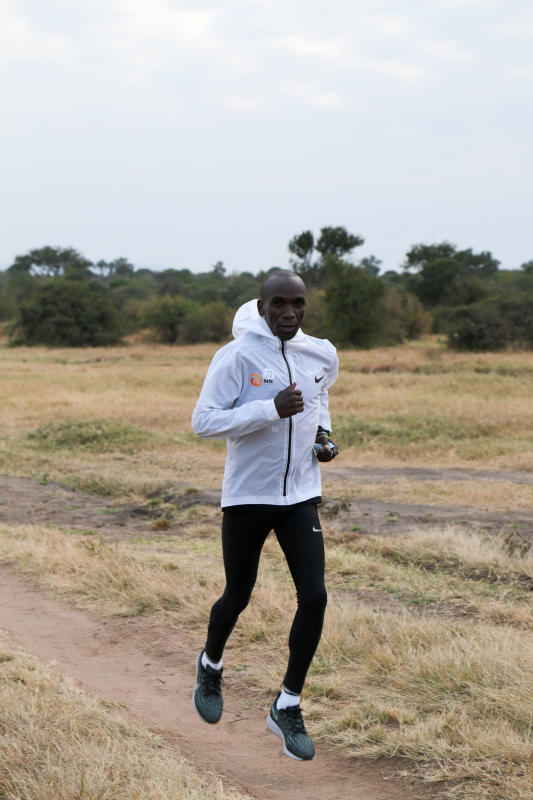 Just like Kenya Sevens rugby team (Shujaa) whose partnership is expected to be renewed, KTB have earmarked Kenya women's national volleyball team (Malkia Strikers) and star athletes (marathoners) to market the country abroad.
Back home, the ministry is expected to use their hosting rights of major sporting events like the Magical Kenya Open (November 12-15), which is part of the European Tour, the Ladies European golf tournament (January 2021), the Kip Keino Classic (September 26), the World Rally Championship Safari Rally (2021) and the World Athletics U20 championships (August 17-22 2021) to depict Kenya as the best tourist destination.
And with the new strategy already bearing fruit, Tourism and Wildlife Cabinet Secretary Najib Balala reiterated his ministry's commitment to continue leveraging on sports to boost tourism.
"We are using Eliud as a Magical Kenya ambassador so that we can position Kenya better internationally. Sports tourism will come in when we have major events like World U20 championships," said Balala as he joined other Kenyans for the spectacular viewing of the wildebeest migration from Serengeti Game Reserve to Masaai Mara Game Reserve on the sidelines of Mara River on Saturday.
"We have six sports events that we are going to support as Magical Kenya. Definitely, marathon and athletics is number one followed by golf, rugby, motor rallying and volleyball. We have already engaged Eliud on a six-month deal and that means we will use him for the London Marathon as well."
The government has already allocated Sh1.3 billion for the World Under-20 Championships, Sh1.1 billion for the WRC Safari Rally, Sh230 million for the Kenya Open and Sh75 million for the Kip Keino Classic.
"All these sports events are in our radar. We are just waiting for the exact dates. We are going to use these events to promote our tourism. We are working with the Ministry of Sports to make sure Kenya becomes a destination for sports tourism because the iconic marathoners are all based here," said Balala.
Even as Kipchoge says he is proud to be part of the team contributing to Kenya's tourism agenda.
"I'm proud because this is an opportunity whereby I can give back to my own country by selling Kenya abroad and promoting tourism," said Kipchoge.
"It's the high time people knew that the government is taking sports tourism seriously."
The four-time London Marathon champion added: "As far as hobbies are concerned, I'm a good reader. But for the last four months, I have been having zoom calls nearly every day. I have done about 100 zoom calls around the world."
"I'm looking forward to adopting a lion. I'm passionate about animals and the environment. I'm actually adopting an indigenous tree in Kaptagat to show the community and people that we need to make this country beautiful."