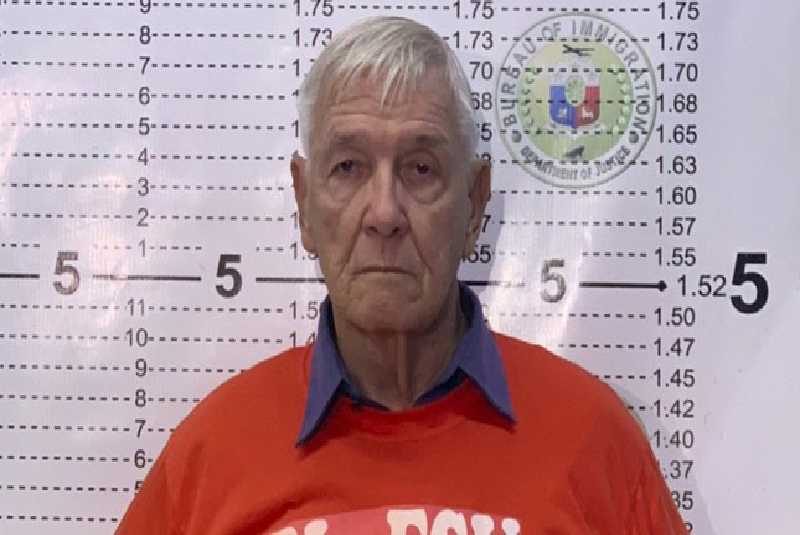 Philippine law enforcement agents have arrested a 77-year-old American Catholic priest on a warrant for sex crimes issued by a court in the United States, a spokeswoman for immigration authorities said on Thursday.
Kenneth Bernard Hendricks is to be deported after Wednesday's arrest at his home in Naval on the remote central island of Biliran, where he has been a priest for 37 years, following complaints from dozens of children, she added.
Read More
"We will not allow sexual predators to prey on our children," the spokeswoman, Dana Krizia Sandoval, said in a statement.
Hendricks was flown back to Manila, the capital, where the U.S. embassy is taking steps to enable his deportation to face charges in the U.S. state of Ohio, she added.
"I am sad leaving this town," a handcuffed Hendricks told television after the arrest, but he made no mention of the case.
The church suspended Hendricks from his priestly duties after opening a formal inquiry more than a month ago, said Father John Estina of the Catholic diocese in Biliran, adding that it had cooperated with civil authorities.
"We will not tolerate those kind of activities," Estina told Reuters by telephone, saying the investigation began after religious authorities were told of the accusations.
The priest, a native of Cincinnati, faces criminal complaints in the Philippines, he added.
The move followed a request by the U.S. Department of Homeland Security after Hendricks was indicted for engaging in illicit sexual conduct in foreign places, said Bobby Raquepo, who heads the immigration bureau's fugitive search unit.
A 12-year-old was among the roughly 50 children from Biliran who provided statements to an Ohio court, he added.