Hundreds hurt in air strike on Sanaa mourners: Yemen health ministry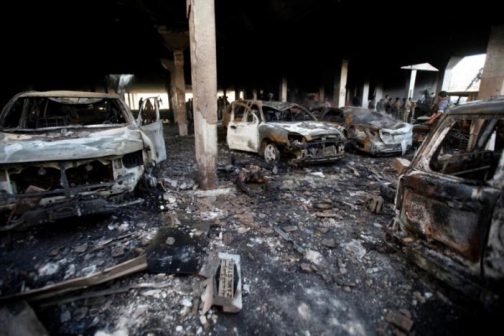 Sana'a:A senior official at the Houthi-run Yemeni Health Ministry said on Saturday that more than 450 people had been injured or killed in a Saudi-led air strike on mourners in the Yemeni capital Sanaa.
"The number of casualties from the air force of the Saudi-American aggression at the main hall in the capital Sanaa has risen to more than 450 dead and wounded," the Houthi-run Saba news agency quoted Abdul-Salam al-Madani, a deputy to the health minister, as saying.
He provided no breakdown of the number of dead and wounded. The agency published pictures showing several charred or mutilated bodies.