'Mano Kasinde' Ohangla hitmaker Abenny Jachiga dead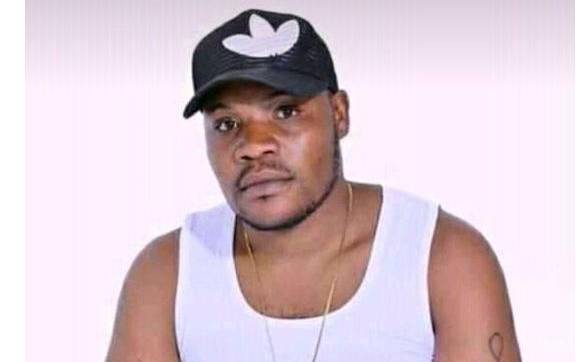 Fans of Benga and Ohangla music are reeling in shock following the sudden demise of popular Kisumu-based musician Abenny Jachiga who relocated to Nairobi less than two years ago
Prior to his demise Abenny, formerly known as Benard Onyango, had been battling pneumonia for quite some time that saw him on and off the hospital.
A husband, father of two and bandleader Abenny lost the battle Thursday morning at 2 am.
Before his death, Abenny (pictured) was among the fast-rising popular musicians whose compositions were well received by fans both locally and in the diaspora
Some of his popular compositions include the 'Mano Kasinde' chartbuster that took the local music industry by storm.
Others are Penzi Kama Yai, Nancy Nyarugenya and Maraga odagi. The latter was influenced by the aftermath of the 2007 post-election violence in Kenya that saw hundreds of lives lost and property worth thousands of shillings destroyed.
The popular musician silently suffered from pneumonia which was on and off wore a brave face while in public.
He was admitted at the Aga Khan hospital Kisumu on June 3, 2020, for a pneumonia-related case and later discharged after his condition improved. However, his condition took a toll on him and he succumbed.
He was then admitted to St Elizabeth Hospital Kisumu, before being transferred to St Jairus Hospital near the airport yesterday at 6pm where he lost the battle
Born in East Kolwa, Chiga Location, Kisumu County, in 1987, he ventured into a musical career at the age of 21 as an instrumentalist.
He was mentored by the likes of Lady Maureen and had a brief stay with Jakadenge before he died. Abenny then started his own band which for several years performed at the former Gwara Gwara club in Kondele.
In mid 20l8, after the release of his popular chartbusters " Mano Kasinde" under an album with the same title, the musician and bandleader moved with his band to Nairobi in search of a greener pasture.
He mentored several artists and instrumentalists like Lawy Jakabonyo, Boss wuod Nyasembo, Awilo Jakatolo , pianist Osto (his brother) among others.
A responsible family man who valued his family he leaves behind a legacy that will be remembered and emulated by many of his fellow musicians.
Funeral and burial arrangements are underway.
Following his death, several musicians have condoled with his family.
"It's hard to believe he is no more. It's sad that such a hardworking soul with a bright future had to die at the peak of his carrier", said Ohangla big wig Emma Jalamo. His sentiments are echoed by several other musicians and music fans.