Supermodel Campbell showcases Kenyan outfit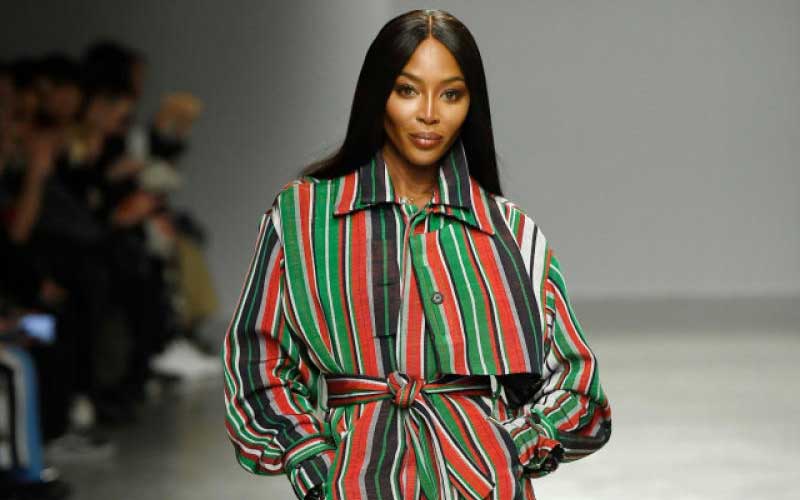 Supermodel Naomi Campbell this week strutted her stuff down the Paris Fashion Week runway donning a Kenyan inspired outfit.
The brains behind the multi-coloured striped and patterned outfit that sent the internet into frenzy all week long was Austrian-Nigerian fashion designer Kenneth Ize.
Campbell, a British national whose love for Kenya and Africa at large is undeniable, closed the show amid cheers and applause from the audience.
Ize, South Africa's Thebe Magugu and Cameroonian Imane Ayissi were the only Africans who showcased their work during the fashion week.
The different African designs fit for all seasons of the year officially put the continent on The Haute Couture Calendar, something quite commendable.
In as much as we applaud efforts made by these great minds, it would have been a great feat if it was a Kenyan designer whose work was being placed on the international map.
Award winning fashion designer Anyango Mpinga has had the privilege to showcase some of her designs abroad and the feedback has been overwhelming.
Just what does it take to get to that level? Are we not supporting our local designs enough? What should be done differently are probably some of the most frequently asked questions in such an event.
"One thing is for sure, the fashion industry does not belong to anyone.
It all depends on how you execute it and I have to congratulate Ize on this milestone," said John Kaveke, a Kenyan designer.
"It is true that fashion is not constant and changes from time to time. That is obviously not arguable and the more we accept the changes, the better for us," he said.