Music power: Why artistes should critique the system, not just tribes of leaders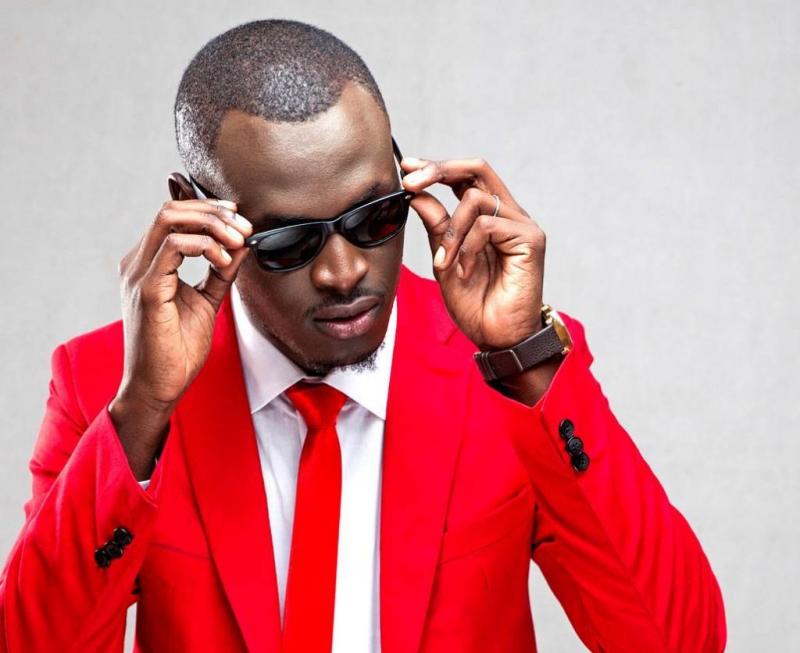 It is difficult to believe either the reality of witchcraft, or the common rumour that the practice performs miracles in Africa.
Witch doctors were powerless as everybody else was in face of colonialism, yet there is no doubt that a real witch doctor would not have hesitated to put their powers to use and done something decisive against colonial brutality, such as commanding all the bees in Africa to sting the coloniser.
Hence, it is possible that witchcraft is just another sophisticated con art similar to African politics. This is the same false hope that cultural analysts give about our popular art as expressed in their opinion published elsewhere in the Kenyan press, when much still needs to change.
Those who follow how popular texts affect nationhood, and not how their themes emerge in different spaces at the same time, appreciate that although the West largely used popular culture as a force for national good, the same is not true for Africa.
The only few exceptions in the former case were in Germany, where Adolf Hitler deployed Nazi magazines to spread hatred against Jews, and in the US during slavery, when popular American newspapers added to the public enjoyment of lynching and burning of black men by running regular adverts of this cruelty. Past civil wars in Rwanda and Ivory Coast are examples of how unchecked popular culture uses myths and stereotypes to inspire mass murder.
British colonialism invented and taught Kenyans extreme forms of negative ethnic stereotyping, and popular culture usually communicates many of these lies to Kenyan children.
The most obvious inaccuracy is the myth that leadership failure occurs only when presidents from other communities are in power, a straight lie which postcolonial Kenyan popular music continues to spread.
Like our people who inhabit Kenya's former Northern Frontier Districts, the Luo, for instance, have tangible facts on how the Kenyan presidency intentionally hurt Nyanza Province's economic base, but the archive of Luo political songs characteristically ignores the economic impacts of internal weaknesses of Luo social life, including vicious jealousy, and traditional Luo disregard for women, which leads to such ugly practices as wife inheritance.
Cultural analysts overlook this trend in Kenyan protest music probably due to blind spots in the basic premises of their own research. A typical weak position goes like this: Kenyan music reflects the Kenyan society. Therefore, we cannot do anything if the music preaches ethnic hatred, because this merely mirrors the tribalism in our national politics.
This sense of resignation is the possible reason our analysts disappear in the cracks of ethnicity whenever singers begin profiling other communities, and also informs scholars' curious observation that you cannot fault Kayamba Afrika for praising the authoritarian KANU regime.
Few would agree with the extent of suicidal defeatism that the above argument contains. Many would note how popular culture played interventionist roles, where British cartoonists invented the British lion, while US caricaturists created the American golden eagle, symbols which impart national ideological superiority in the minds of Britons and Americans.
Superior view
The same 'Super Eagles' and 'Teranga Lions' symbols feature also in Nigeria and Senegal, respectively, countries which have come to believe they hold superior positions in our continent.
Kennedy Ombima (King Kaka) might think that his being an artiste endows him with a superior view of Kenyan voters' contribution to bad leadership.
But for a cultural analyst to hope that Ombima's Wajinga Nyinyi protest song must stir the masses in exactly the same way as Joseph Ogidi's and Julius Owino's Unbwogable did in 2002 is to reject the findings of one's own research, which rightly points out that the latter song had been meant specifically for a Luo audience. It only became acceptable to the wider nation through a confluence of accidental factors, which broke the barriers of Kenya's problem with ethnic-based popular culture.
Analysts are right that the production of Kenyan popular culture is full of interesting accidents. The Luo Ketebul Music's alleged omission of certain Kikuyu musicians from its compilation of protest music, if true, might be an example.
But we can add Eric Wainaina's allegorical reference to the Moi rule as 'wild animals' in his Ritwa Riaku song, which cultural analysts celebrate without observing that Wainaina has never similarly deterritorialised the other three Kenyan presidents in those terms, even though all four presided over regimes which differed little on tribalism, violence and theft.
An even more intriguing accident was the Kikuyu Kwani? Journal's interview of then President Kibaki's Spokesman Alfred Mutua, and the stark omission of the opposition Spokesman, Salim Lone, is the dead journal's coverage of Kenya's 2007/08 poll violence.
Not all Kenyan protest songs that critique the presidency are revolutionary. Our ethnic thinking ensures that musicians, writers and cultural analysts find fault with the system only when the presidency is not in the hands of their community.
We assume that the president is the devil when we are outside, and imagine the opposition as an angel. These views change accordingly the moment our communities' political elites capture state power.
I understand that Ombima is a Luo from Kisumu County's Seme Constituency, the region where veteran benga singer, George Kembo, comes from. Ombima's courage is therefore not in his deconstructing the Uhuru regime; it is in his questioning of the Building Bridges Initiative (BBI), a project that also involves top Luo leadership.
An unfortunate outcome of the Kibaki regime was its corruption of what one might want to think of as Kenya's intelligentsia class.
The regime institutionalised 'educated tribalism', and made it fashionable for even those of us who have spent a good part of their lives in university lecture halls to bow to ethnic thinking on levels that people who have had no such luck find strange.
Kenyan artistes should ignore these interesting analysts and critique the system irrespective of the tribe of the ruling elite.