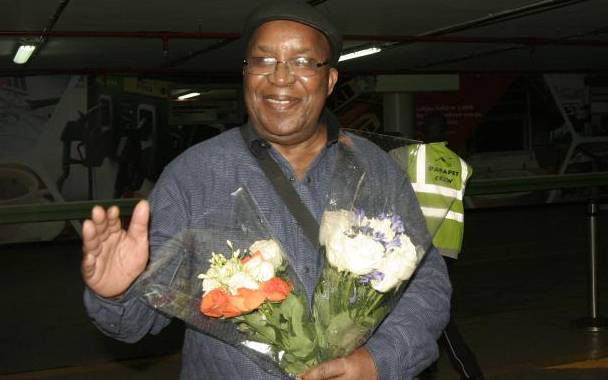 Rhumba fans are reeling in shock following the death of legendary Congolese guitarist Mose Se Sengo, alias Mose Fan Fan, popularly known for his hit 'Papa Lolo'.
The rhumba star died of what is suspected to be a heart attack in his apartment along Thika Superhighway in Nairobi on Friday night, aged 75. His death was confirmed by his producer Tabu Osusa. Prior to his death, Mose was on a music recording tour.
According to Osusa and close friends, his family has been informed and are expected to provide the war forward on burial plans.
Mose staged a number of charity concerts in Kenya in 2016.
The musician, who displayed confidence but little signs of hubris associated with superstars who play in the big league, will also be remembered for his contribution in nurturing young talent.
Fashion addict
He supported an athletics event held by Promoter Rose Tata Muya of Rotamu Promotions International in 2016.
The renowned rhythm guitarist with 50 years of experience and 10 albums to his name often referred to Kenya as his second home. He will be remembered for his flamboyant sense of fashion and wit.
He showed just why he remained the quintessential "high priest" of hundreds of Congolese fashion aficionados—known as les sapeurs—who in the 1970s coalesced around him to form le sape (society of posers and elegant people) or religion kitendi (the religion of the cloth), a movement that literally worships well-designed clothing, shoes and hairstyles. Adherents do not remove the designer labels and walk in an exaggerated manner.
"Fashion is part of me. I'm still very much part of le sape," he said at one time when asked about his fabled obsession with fashion.
The musician came to Kenya in 1980 to stay and record his music.