Kamaru's voice has died but will emergence of 'One man guitarist ever let his musical message be?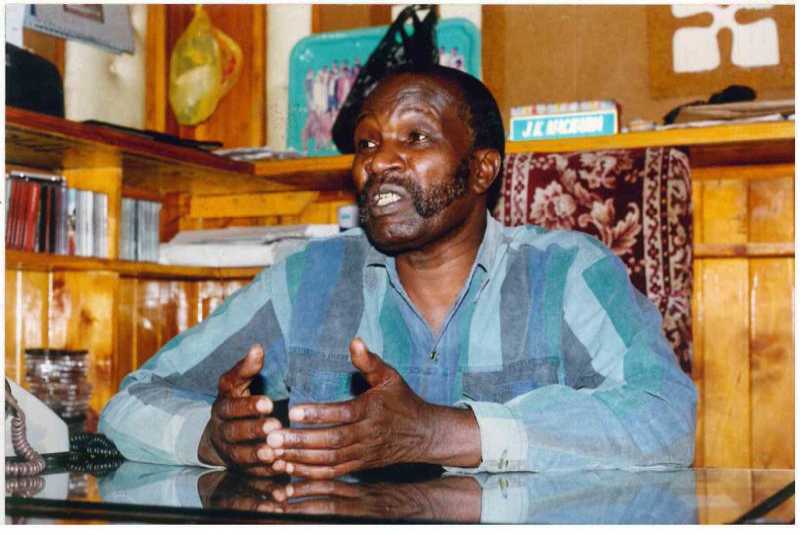 A giant fell on Wednesday; one that bestrode Kenya's music scene like a colossus for 62 years.
However, the jury is still out on whether the new generation of 'one-man guitar' artistes strumming the maestro's songs in nightclubs today are not responsible for killing Joseph Kamaru all over again.
John Ng'ang'a alias John De Mathew, who admits that Kamaru inspired him to become one of the finest musicians from central Kenya, has no kind words for 'one-man guitar' artistes.
He accuses them of not only plagiarising Kamaru's songs but also destroying his trademark style of embedding deep social messages in his lyrics
"Kamaru's music was not about money. It was a well thought out composition that resonated with the people," said Mr Mathew, adding that the 'one-man guitar' phenomenon had deposed the intended meaning of Kamaru's original songs to fit into the new clubbing culture by lacing it with vulgar messages.
The emerging musicians have popularised the vulgar versions of some of Kamaru's best songs, including those that offered priceless counsel to society.
This tree
One such corruption of Kamaru's lyrics has given his 1963 hit 'Muti Uyu Mukuona' (This tree you are seeing) a completely different meaning.
Released the year Kenya obtained independence, the song was meant to encourage patriotism by reminding Kenyans that the independence came at a dear price.
Today, the same song has been renditioned by 'one-man guitarists' to glorify sex. For thousands of youngsters dancing to the song in clubs today, the tree is no longer synonymous with the country and its independence.
"A one-man guitarist can perform our songs, but to keep the legacy of legends like Kamaru, they should not record the songs for their own benefit," said Mathew.
However, Kameme FM's popular one-man guitarist, Simon Gakuya alias Makagare, defends his colleagues, saying they make classic songs more popular.
Mr Gakuya said whenever he played his rendition of Kamaru's 'Muti Uyu Mukuona', hundreds of fans requested the original.
"Our renditions make some of these musicians even more popular because we sing what people like," said Gakuya.
He said Kamaru's 'Muti Uyu Mukuona' is the most requested song after 'one-man guitarists' took it up.