Pupils shine in warm sunny Nyeri as music fete clocks day two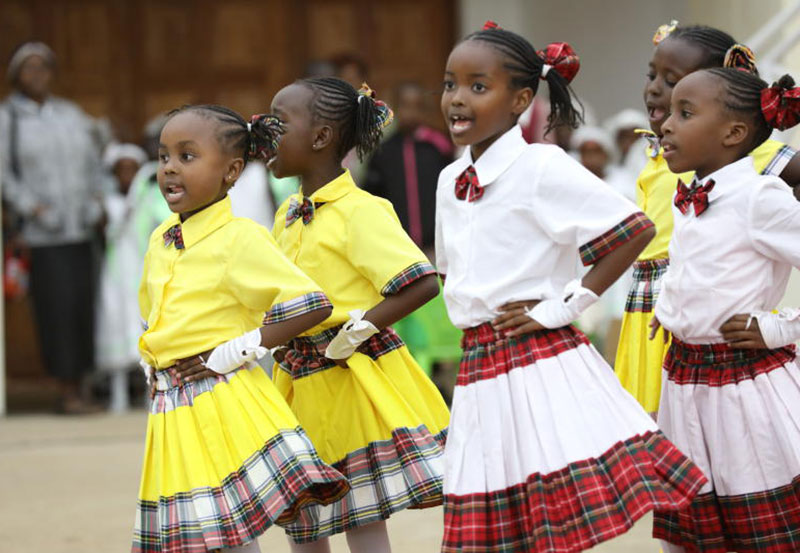 Pupils have used the Kenya Music Festival to present items on issues close to their hearts.
This was visible on day two of the 92nd edition of the annual festival at the Dedan Kimathi University of Science and Technology in Nyeri, yesterday.
Sony Sugar Primary School presented a choral verse My Brother, highlighting the plight of the boy-child.
In the verse, the persona empathises with her brother, who suffers neglect from their parents.
She wonders how the brother is expected to lead the society in future yet he is left out of so many things, including emotional and moral support.
She says while she is showered with expensive shopping and enrolled in a boarding school, her brother only receives a tooth brush, bar soap and toothpaste.
Withdrawn society
St Stephen Primary School took to the stage with the verse Hi Five! reflecting on how withdrawn the society had become.
The poem appeals to the audience to embrace friendship and to be each other's keeper.
It suggests that we are able to surmount many problems and challenges facing society today if we pull together.
With a similar theme, Vidhu Ramji School sought for a better working relationship between students, teachers and parents to end poor performance in examinations, especially in sciences.
"How can I pass Mathematics whilst I hate my teacher?" they recited.
In their verse, Doomsday, Machakos Primary School told of the numerous nightmares children experienced in their sleep as a result of watching too much violence and negative news on TV.
Doomsday asks parents to protect the children from harmful media content, at least so that they can sleep soundly.
Moses Mudavadi Primary School from Vihiga presented the verse Smart Phone, poking fan at parents whose attention was constantly on their mobile phones.
Smart phones, they recited, is creating too many absentee parents.
"Mother, what did I do that the Smart phone is more interesting and important to deserve such attention," poses part of the verse.
Friends School Ebusakala praised the benefits of devolution and encouraged the government to support the system.
In their verse, Come, the pupils enumerated the benefits of devolution and how it had changed the lives of Kenyans, especially in the hinterland.
Castigating corruption as an economic and social malady, Ganjoni Primary School from Mombasa asked Kenyans to be forthright and standout to be counted on matters integrity.
In A New dawn, the pupils sought to have a unified Kenya, where jobs and other opportunities are given purely on merit.
Aga Khan Academy from Mombasa scooped several awards yesterday, including one won by the quartet of Dinisha D'Silva, Hilda Wambui, Abigail Obiero and Gabriella Achieng'.
Abigail Obiero shed tears of joy when she was announced the winner in English solo verse for primary schools.
"I did not expect to win, so when I heard my name, it was just unbelievable," said Abigail, who was accompanied by her parents Mr and Mrs Obiero.
Abigail's colleague, Jazmin Locklear, won the set piece for under 10 years with the verse, Grand Clock.