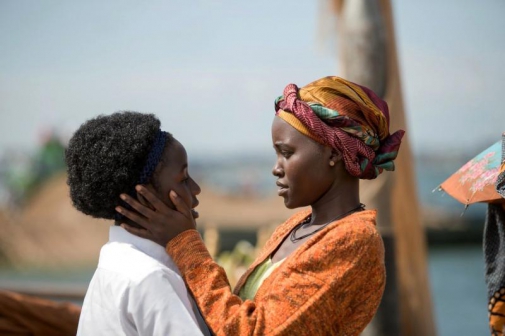 The queen is not a subject. That is what Oscar Wilde reportedly told someone who once asked him to talk about the queen after he said that he could speak on any subject.
But for the purposes of this article, the queen is a subject. The Queen of Katwe, and Lupita Nyong'o, Kenya's, or rather, Africa's, and maybe even Hollywood's queen of the big screen, who won an Oscar for her role in 12 Years A Slave on her first nomination.
For that reason, Queen Lupita is always a subject in Kenya, and Africa — and she will continue to be for a long time even when a movie she has a role in bombs at the box office.
Last month, Lupita was in Uganda to promote her latest offering, Queen of Katwe, the 'local' Hollywood-made movie that earned rave reviews worldwide and was expected to break box office records because it had an all-African cast in leading roles; a typical case of Africans telling their own story.
Writing in The Guardian, Jonathan Romney had this to say about Queen of Katwe: "Here's a mainstream movie set in Africa that's not about conflict zones, has an entirely black speaking cast, and is centred on the intellectual achievements of a female protagonist – this makes Queen of Katwe an altogether radical anomaly, yet it couldn't be more multiplex-friendly."
Read More
He continued: "As feel-good stories of empowerment go, this has a ring of authenticity and mixes intelligence with irreducible emotional immediacy. When the actors meet the real-life originals in the end credits, that lump in your throat will become a mountain..."
For Disney, that mountain might just be real, in economic terms considering that the movie cost them $15 million (Sh1.52 billion) but so far, more than four weeks after it was released on September 23, it has amassed slightly more than half the total cost at 8 million dollars (Sh811 million), and only 4 per cent of that revenue is from 'foreign' audiences.
In the region, East Africans have not been filling movie theatres to watch Queen of Katwe, and Century Cinemax at The Junction mall, which has had the movie on one of their screens for four weeks now, has sold only 1,500 tickets.
"The problem is that we do not watch movies," says Cedric Mulovi. "But the biggest issue is that people do not prefer movies based on true stories."
Since it was a Lupita movie, you would have expected locals, as in indigenous Kenyans, to rush to the movie halls. But no chance. "Eighty per cent of the 1,500 tickets were bought by White expatriates," Mulovi disclosed.
While the total viewership figures for Kenya, Uganda and Tanzania are not available, Trushna Buddhdev of Crimson Multimedia, the distributors of the film in the region, says all 13 cinema halls in the region showed the film, and so far, the returns have totalled $80,000 (Sh8.1 million), which is not so bad. "We expected at least $150,000 dollars (Sh15.2 million)," she says.
Even though the main cast attended the premiere of the movie in Uganda, it is Kenya that has returned the best figures so far, she adds.
So, why didn't the cast come to Kenya to promote the movie?
"They wanted to attend the premiere in Kenya, but there were some challenges and since they had projects to go back to, Kampala took precedence because the movie is about a Ugandan."
Even then, going to the movies as a culture has died out in Kenya, and there is no guarantee that the numbers would have been higher if the cast attended the premiere in Kenya.
"There are other factors that affected the movie in the region," says Maureen Nyanjong, formerly of Fox Theatres and now with The EastGate Company, a real estate and movie distribution outfit.
"The sport that the movie revolves around, chess, is not understood by many locally and that in itself put them off," she says.
Another thing, she adds, is that the story of the subject, Phiona Mutesi, was not known, and neither was Tim Crothers's book about her.
"Movies that are based on books tend to do well because people know about the books," Nyanjong says, giving examples of 50 Shades of Grey and the Harry Potter movies.